News
The Citizens 'The Crony Rich List'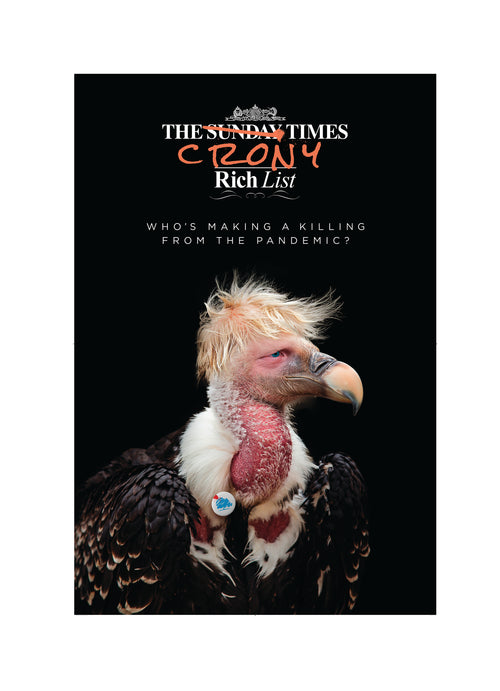 The Citizens – a group of investigative journalists, film makers, lawyers, artists and creatives assembled by the journalist who broke the Facebook-Cambridge Analytica scandal, Carole Cadwalladr – were tracking Covid contracts handed out to Tory party donors and friends.
And while our much clapped-for nurses faced a 1% pay rise, billions of pounds of taxpayers' money were spent on contracts handed out to private companies, without competitive tender, under cover of emergency legislation.
In 2021, to "celebrate" the Tory COVID windfall, the Citizens released the Crony Rich List, their own take on the Sunday Times Rich List - The Crony Rich List
In collaboration with The Citizens, Jealous released a Citizens signed open edition print, not only to document one of the darkest chapters in recent UK political history but to also help raise money to fund investigative journalism, to seek out the truth and to hold the government to account.
Love Art and hate what's happening to the UK? Buy one today by clicking here and help The Citizens hold power to account.