AS STAUNCH SUPPORTERS OF EMERGING ARTISTS, EVERY YEAR JEALOUS' DIRECTOR, GALLERIES DIRECTOR AND STUDIO MANAGER VISIT LONDON'S MAJOR ART COLLEGES TO AWARD THE JEALOUS PRIZE TO NEW MASTERS GRADUATES.
The successful MA Graduate is awarded an all-expenses-paid residency at Jealous Print Studios in London, working closely with their experienced studio team to create a limited edition screenprint or multiple.

The Jealous Prize Winner's resulting print or multiple is launched at Jealous' Galleries and to an international audience at the arts fairs they attend, as well as joining a growing archive of past Jealous Prize winner's editions in the Victoria and Albert Museum's Permanent Print Collection.
Jealous Needs You
ESTABLISHED IN 2011, JEALOUS NEEDS YOU (JNY) IS AN OPEN SUBMISSION PROJECT, CULMINATING IN A GROUP EXHIBITION AT BOTH JEALOUS GALLERIES AND SAATCHI GALLERY IN CHELSEA. JNY ENCOURAGES SUBMISSIONS FROM INTERNATIONAL AND BRITISH ARTISTS, WORKING IN ALL MEDIUMS AND STYLES.
The final selection is carefully chosen by the Jealous Team and Paul Foster from Saatchi Gallery, each selected design becomes an edition of 36, priced at £125 for uniform affordability to offer collectors a rare chance to purchase works by rising and established artists at an accessible price.
The edition is split equally between the gallery and artist, allowing artists to sell their half on their own sites or in galleries, commission free. The aim of the project is to bring new artists into the medium of screenprinting, as well as supporting them through the all-expenses-paid residency at Jealous Print Studios and the gift of half of their resulting edition.
Jealous Rooftop Mural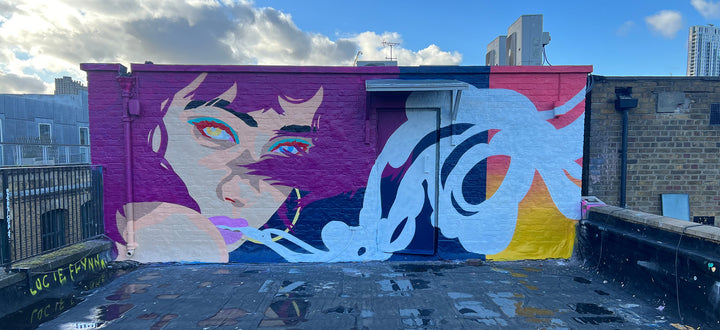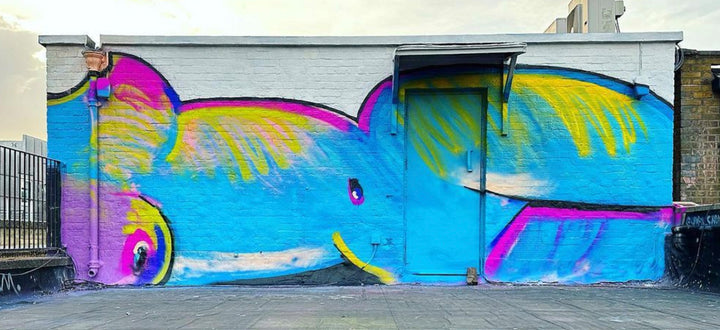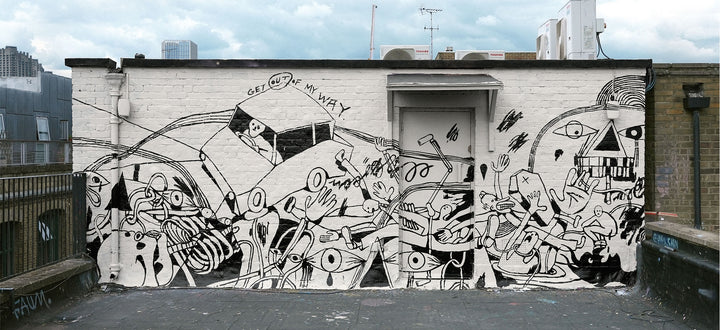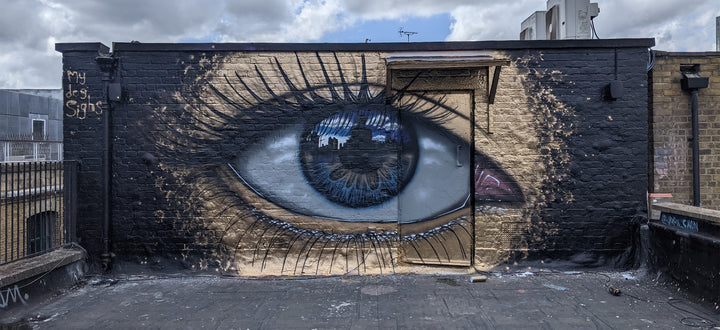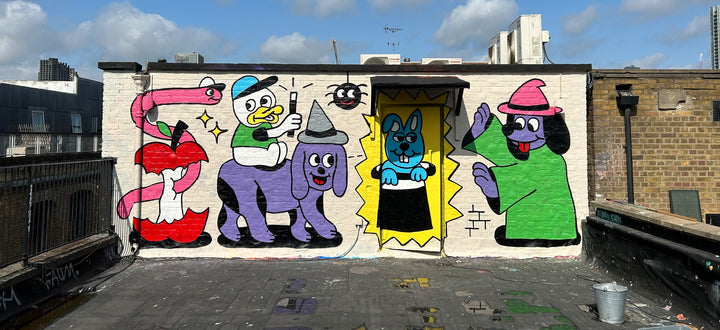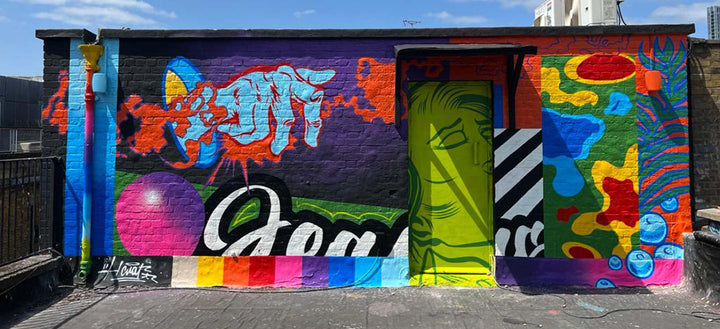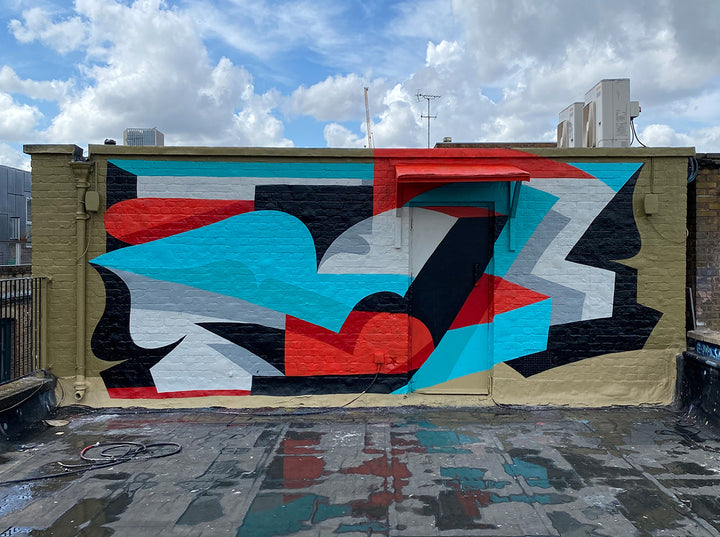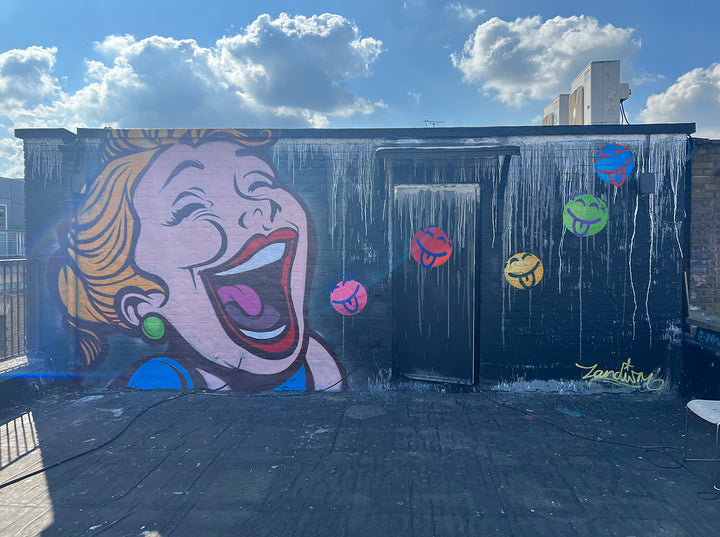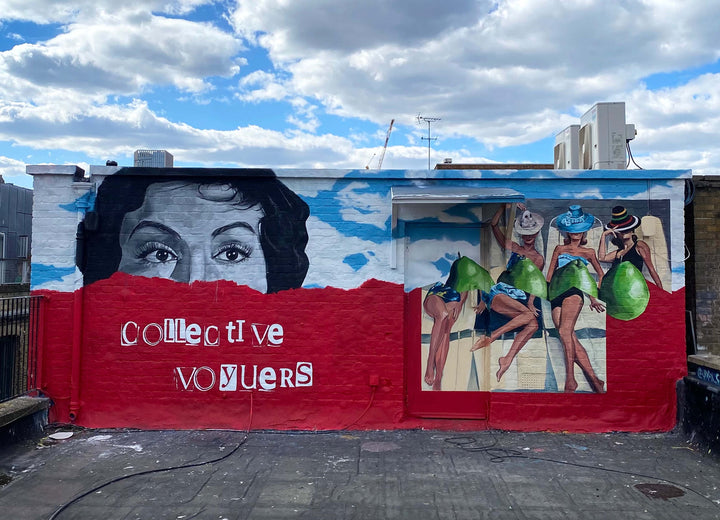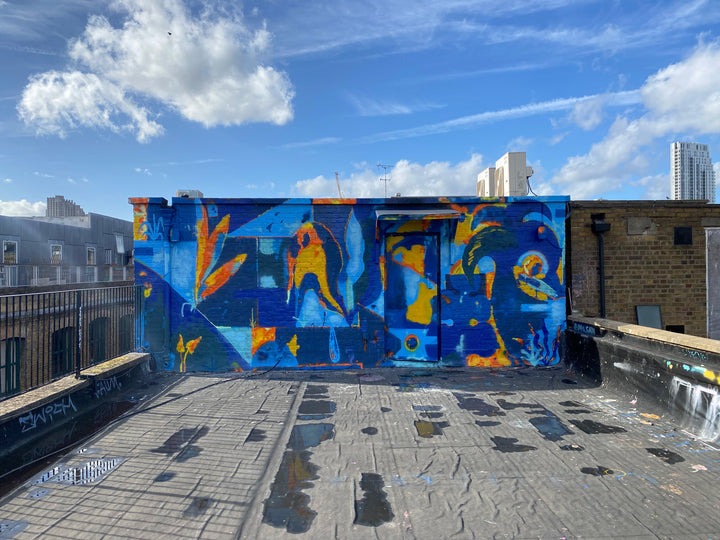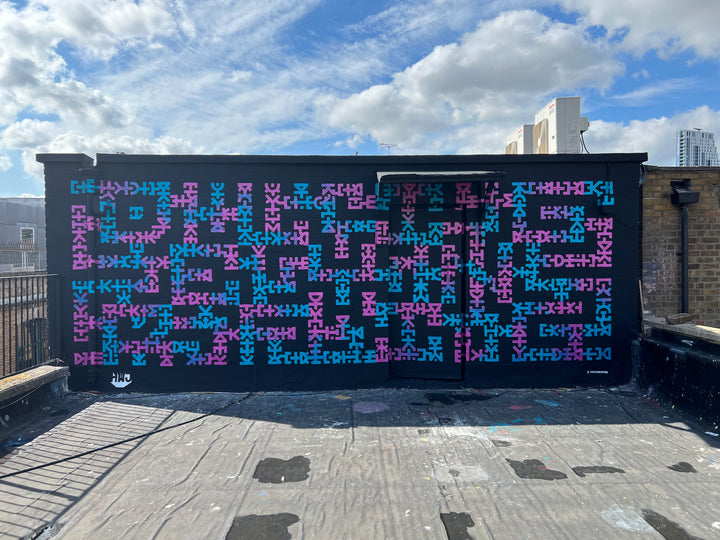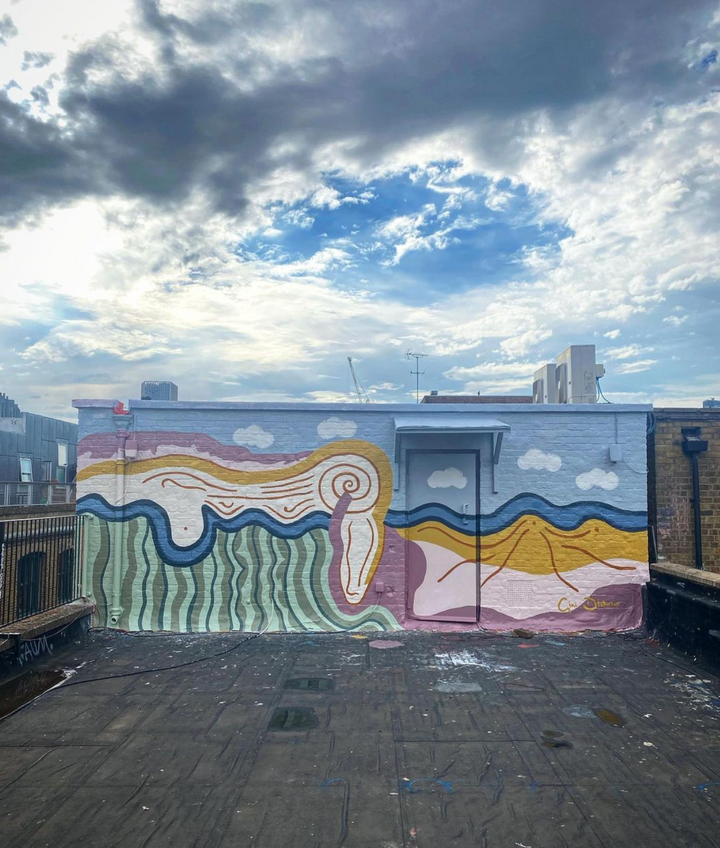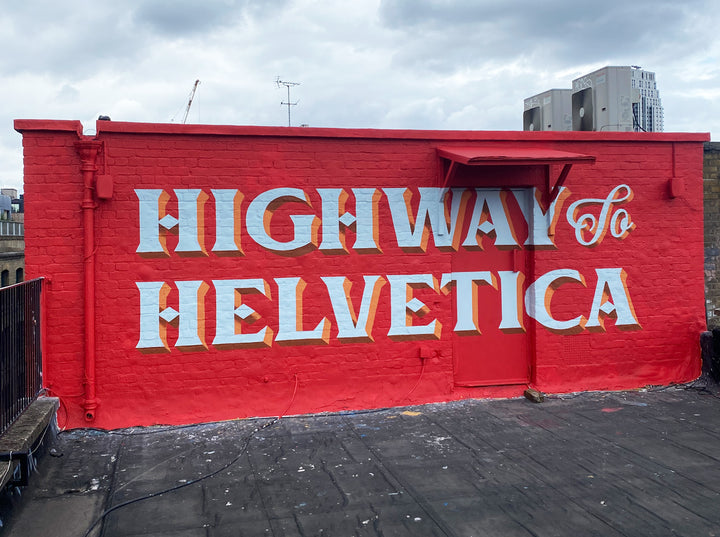 The A Board Dude 13/34
Highway To Helvetica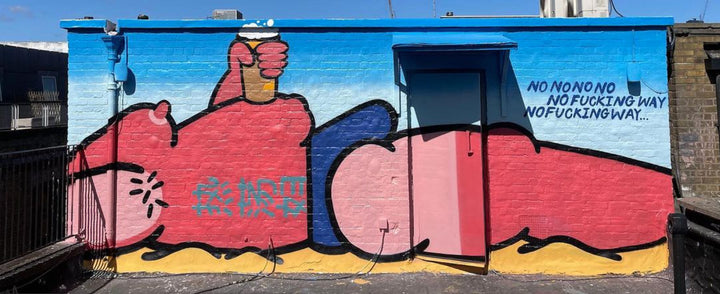 William Kingett and Tom Adams 14/34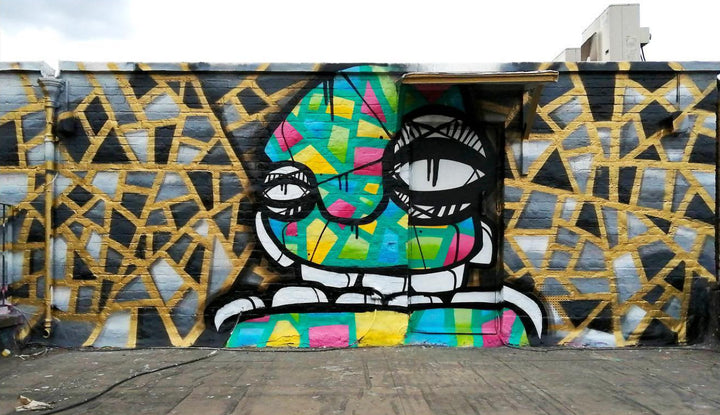 DRT + Ben Eats Faces 15/34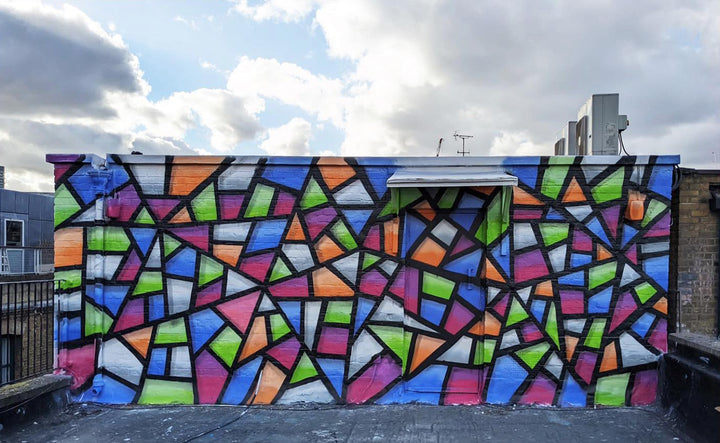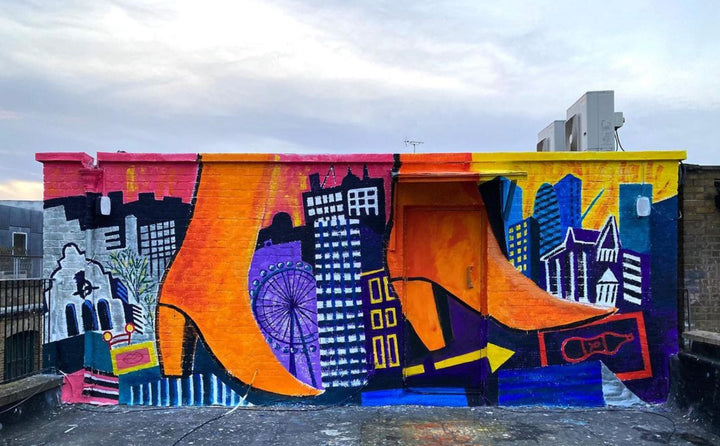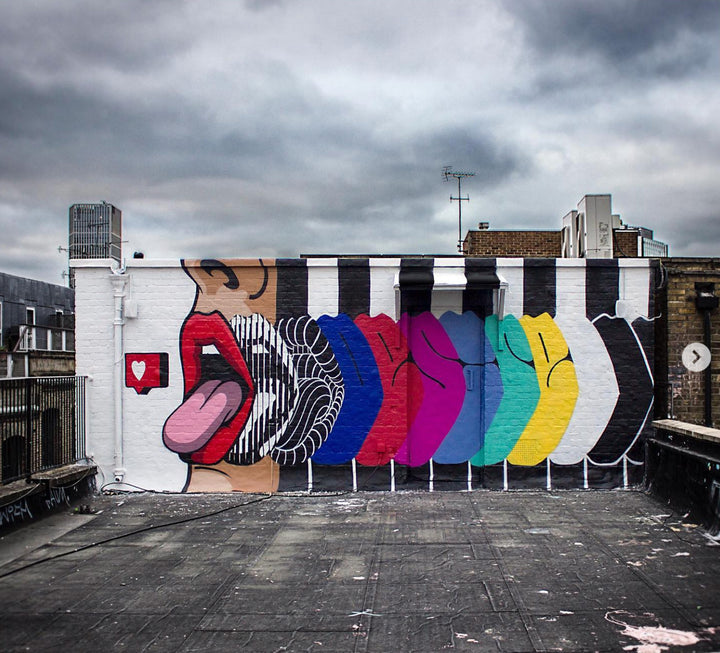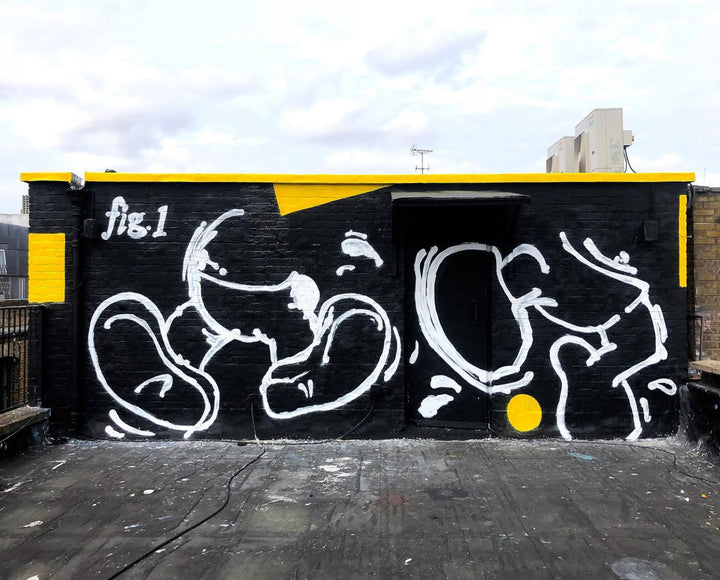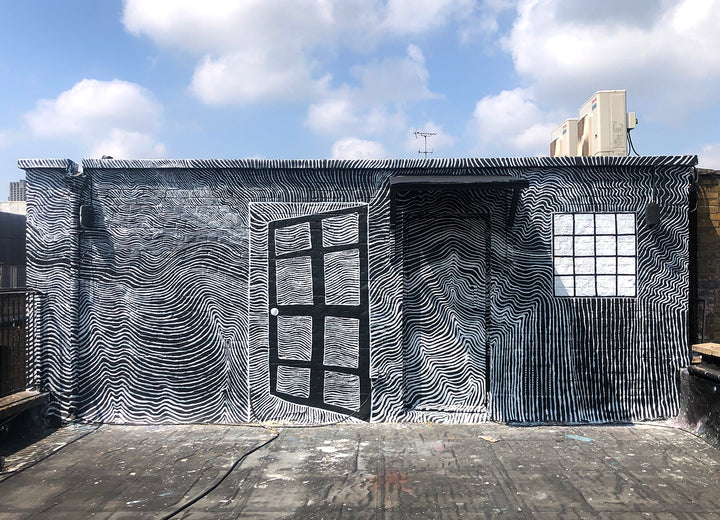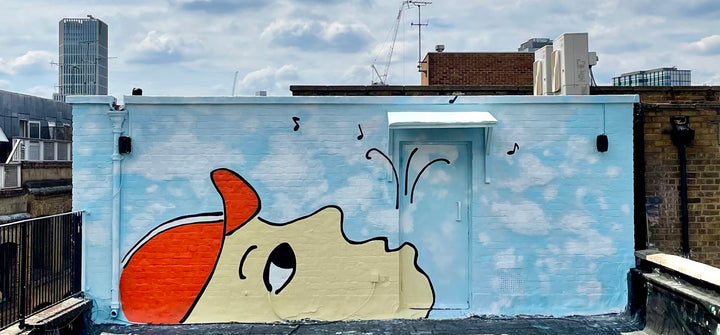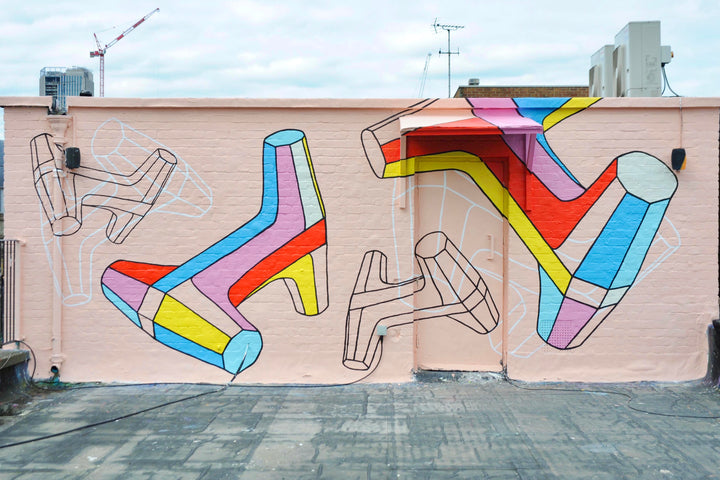 Henrietta Armstrong 24/34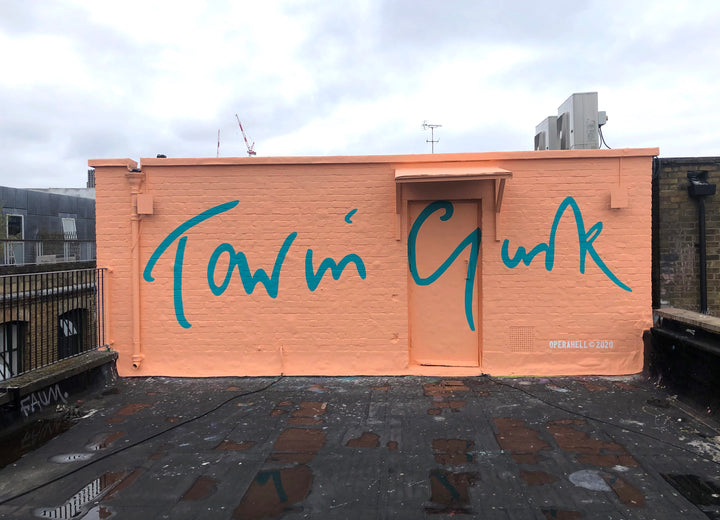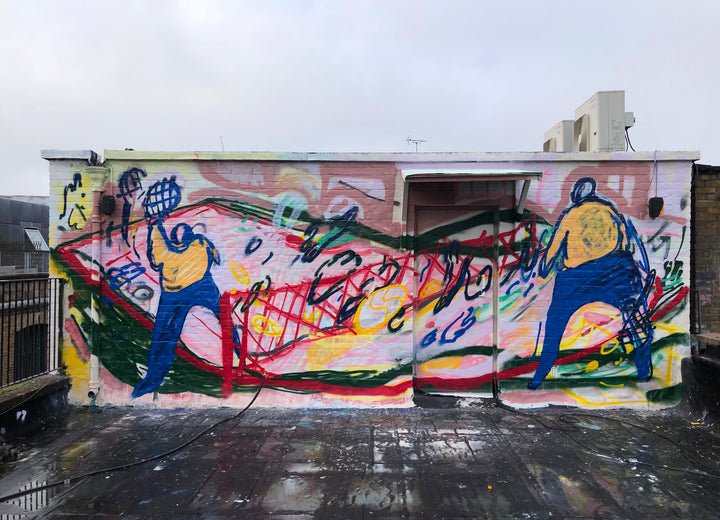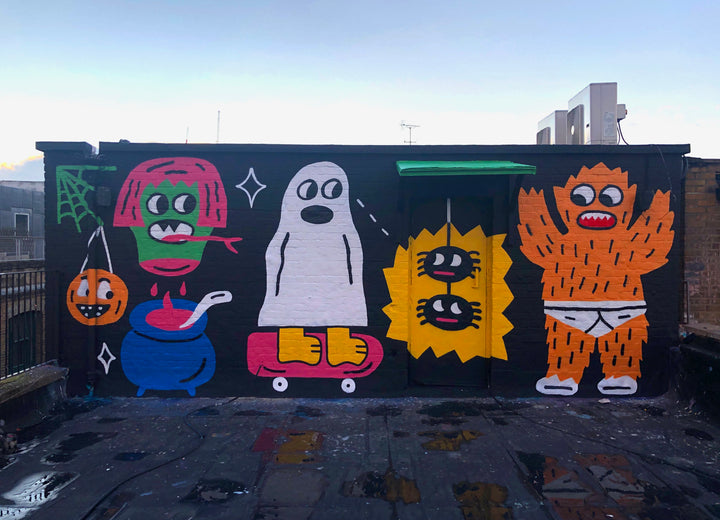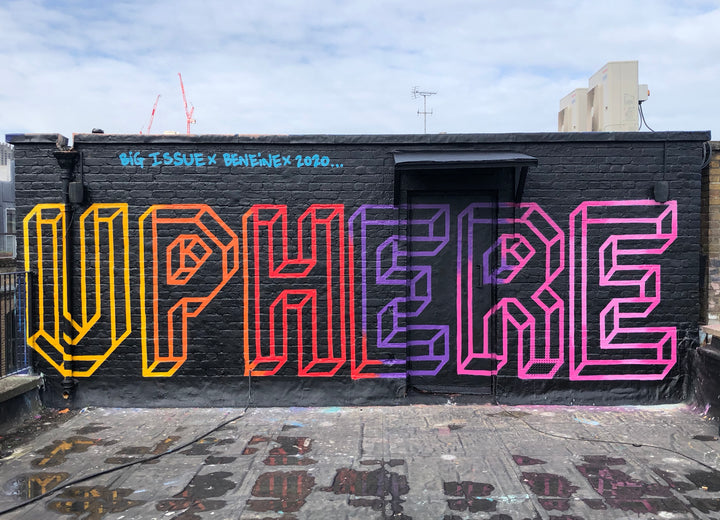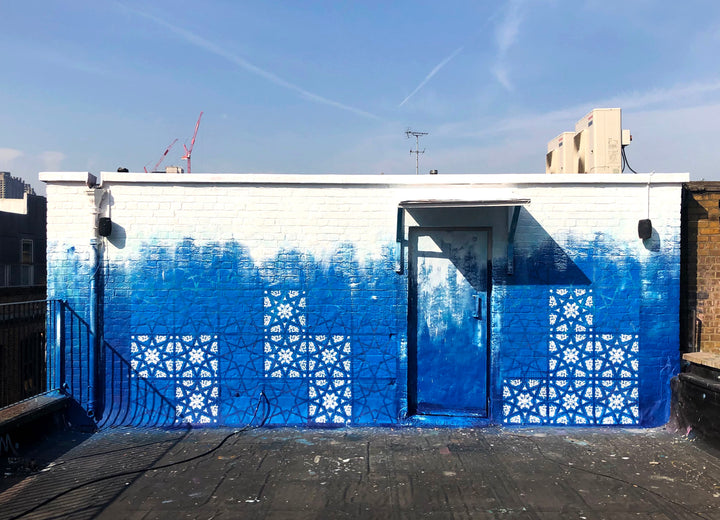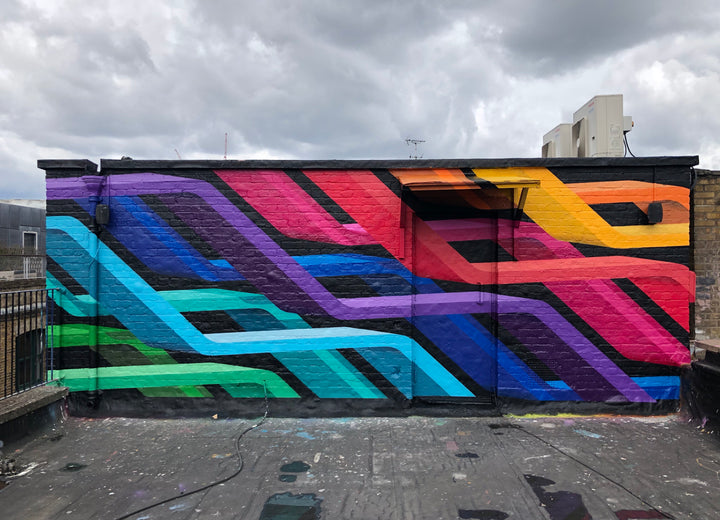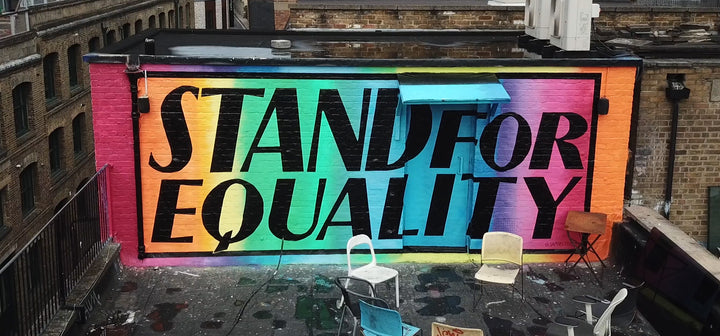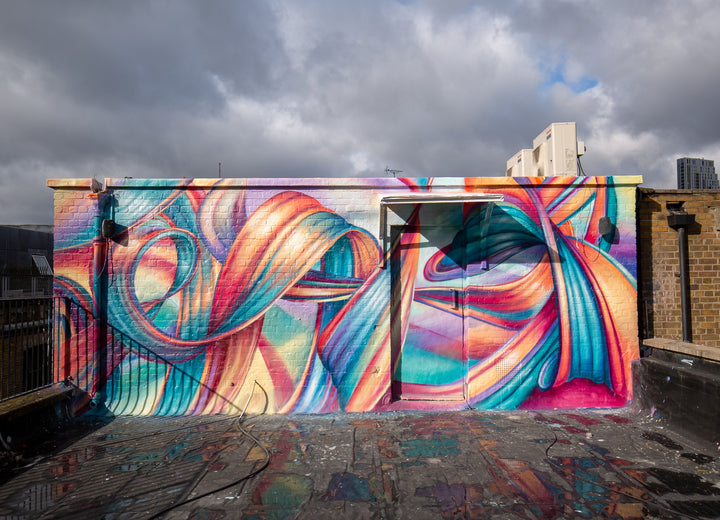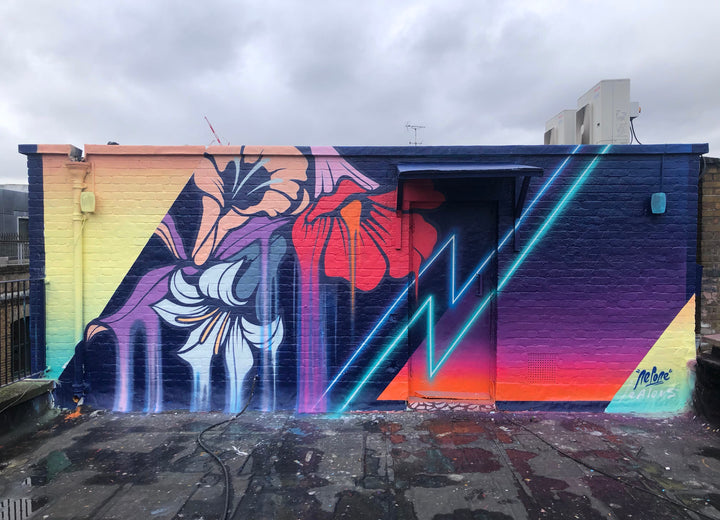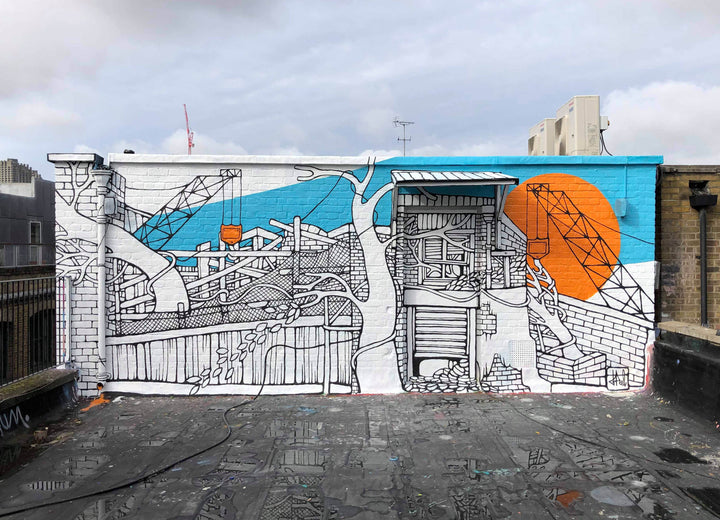 THE JEALOUS ROOFTOP MURAL PROJECT INVITES ARTISTS FROM ALL DISCIPLINES AND BACKGROUNDS TO PAINT A MURAL AGAINST THE SHOREDITCH SKYLINE ON TOP OF THE JEALOUS EAST LONDON BUILDING.
Whether new to the art world or a veteran muralist, this is a unique opportunity for artists to experiment with a new canvas, hone their skills and capture some fantastic panoramic photographs.
The wall measures 6.3 x 2.8m and the mural is updated by new artists each month. Proposals can be submitted here and a member of the Jealous team will come back to you shortly. #jealousrooftopmuralproject