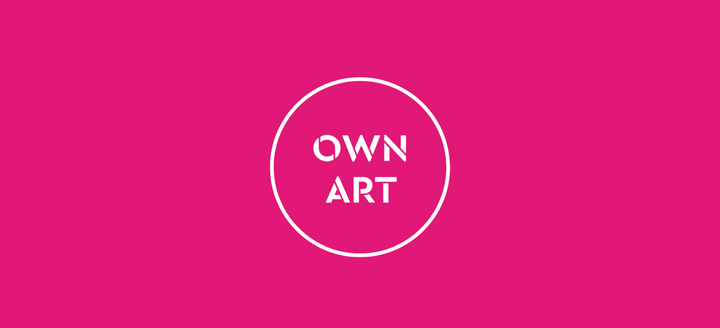 Own Art - Interest Free Loans
Own Art - PLEASE READ BELOW
OWN ART IS AVAILABLE TO USE IN PERSON THROUGH OUR GALLERY, VIA EMAIL AND THROUGH OUR WEBSITE AGAIN. PLEASE SCROLL DOWN TO READ MORE ABOUT HOW YOU CAN APPLY IN THE 'OWN ART IN OUR GALLERIES AND ONLINE' SECTION.
WHAT YOU NEED
Own Art is available to all UK residents over the age of 18, subject to status. This means that you must be able to meet one of the following criteria in order to be approved for a loan:
Working at least 16 hours a week (employed or self-employed)
A retired person in receipt of a pension
If you are not working but are married to or living with a partner who does meet the above criteria, then you may still apply, provided that your partner is happy for their employment details to be included on your application form
If you apply to collect your Own Art order when it's ready, then you'll need to be prepared with the following to show to our gallery team:
The e-mail confirmation of your order, goods dispatched or collection e-mail
A valid form of photographic identification (Driving Licence or Passport) in the same name as the order being collected
The payment card on which the deposit was taken, which must be in your name
Proof of your UK residency
Once the above has been checked and verified in the gallery, we will ask for the collection receipt to be signed and the signature will also be checked by our gallery team against the payment card.
Search now
Own Art In Our Galleries and Online
If you choose to complete your application in the gallery, we'll take you through the loan application process, which normally takes about 10 minutes. Once you have given us all the information we need, you'll get an instant decision. Once your application is approved you will need you to sign the agreement and you can take your artwork away there and then (unless you're framing).
If you would like to choose Own Art for your online purchase this has slightly changed over the last couple of weeks – please make your way through the shopping cart until you arrive at the 'Continue to Payment' section, there you will see an option for 'Novuna Pay By Finance'.
Once you have clicked this button you will be redirected to a payment calculator where you can choose the deposit amount you would like to pay (5% minimum) and finally click the 'Pay By Finance' button which will redirect you again to the Novuna Personal Finance application system.
You can even apply by email. Just email info@jealousgallery.com and we'll send you the link to complete your application from the comfort of your own home. You will receive a welcome letter from Own Art's finance partner Novuna Personal Finance and following this your 10 monthly payments will be collected from your account by direct debit. This usually starts about four weeks after you've made your purchase.
It's as simple as that!
Visit Us
Things You Should Know
Interest free credit is available on selected Limited edition prints and originals.
The prints must be from an edition of 150 or less and by a living artist.
Apply for a loan between £100 and £25,000 when purchasing eligible art.
Credit is provided by Novuna Personal Finance, a trading style of Mitsubishi HC Capital UK PLC, authorised and regulated by the Financial Conduct Authority.
Loans are 0% APR Representative