screenprinting
Jealous use water-based inks for screenprinting, using the Pantone system, the Studio can colour match the artwork and can source different inks including fluorescents, metallics, varnish and glow in the dark. The maximum image size for screenprinting in Jealous' Studios is 152 x 102cm.
Digital Printing
The newest and highest quality 11 colour HDR Epson wide format machines are used to produce our digital (giclée) prints on fine art papers. The Epson uses the Ultrachrome ink system which guarantees light-fast archival qualities. Digital prints can be produced in large quantities or printed on demand and the largest print size available is 112cm wide by any length.
Mixed Media - mixing screenprinting and digital mediums
As experts in combining screenprinting and digital mediums, Jealous have worked with many prominent artists to create striking editions. The combination of digital print with screenprinted overlays introduces a new range of possibilities for the print edition, adding depth and texture.
Diamond Dust and Glitter
Jealous' Studio Team are at hand to advise the most suitable diamond dust weight and colour required to add a glittering three-dimensional element to your artwork. They also work with carborundum dust and wide range of glitters.
Cotton Mould Fine Art Papers and Materials
Jealous work closely with a range of independent paper suppliers and mills sourcing premium paper for printing. These range from the most beautifully delicate Japanese papers to high quality cotton hand-made and mould-made papers. The Studio have printed on many different substrates ranging from Perspex, glass, plywood, metal, wooden panels, paper, glassine and book cloth.
Acetates
The printmaking process usually starts with hand-made or digital images, the Studio breaks the image down into colours and the resulting separations are then transferred onto screens, by printing them onto Acetate. The artwork may be drawn, sprayed or painted on transparent film called Tru Grain, hand-cut from paper or masking film or from a digital image: a photograph, a scan of a painting or drawing or an image created in the computer. Digitally printed acetates can range in size, reaching a maximum of 112cm by any length.
Educational workshops and live printing events
Jealous are dedicated to sharing the screenprinting experience and their teams' vast knowledge during live events. Previous events have included live printing at the Royal Academy of Arts, Deutsche Bank London, Heals, Soho House, Latitude Festival, Facebook, FORA and many more.
Finishing - Debossing, Tearing and Cutting
There are a number of finishing options available to make each edition unique, including tearing down the edition creating a soft organic edge, cutting the edition creating a defined edge and debossing. Debossing creates an indent in a print similar in appearance to the plate mark of an etching. The effect can be used to define the edge of an image or create an outer border around an image, adding depth to the print.
Leafing
Leafing in 24 carat gold, rose gold, copper, silver, palladium, tin or bronze adds a unique textured element to the artwork and can be applied to entire backgrounds or subtle highlights of the print.
Packaging and Shipments
Jealous can ship your artwork and editions anywhere in the world. No matter the size and value, Jealous have both FedEx and UPS accounts and offer a fully insured and trackable service. With over 12 years of experience, Jealous' expert handlers will be able to package your work to ensure it arrives to it's destination timely and in tact.
Portfolios for publishers and artists
Jealous are qualified to oversee all elements, from source to finish, to provide the highest quality object. We work with many companies to source the finest portfolios to safely envelop your edition. We can also screenprint onto these giving your portfolio a bespoke feel.
Whether you are a publisher or an artist we welcome all projects, however challenging they may be.
Varnish
Varnish can be applied to entire images, or specific details or areas in the print, enhancing the vibrancy of both screenprints or digital prints. We also offer tinted varnish colours, with soft glitter or pearlescent to further enrich your edition.
Water based ink
Jealous print with a range of eco-friendly water-based inks, mixing the colours in the Studio to colour match to the required shade. To add visible areas of relief or texture our printers can build layers of ink in any colour, including fluorescents, metallics and glow in the dark.
More From Us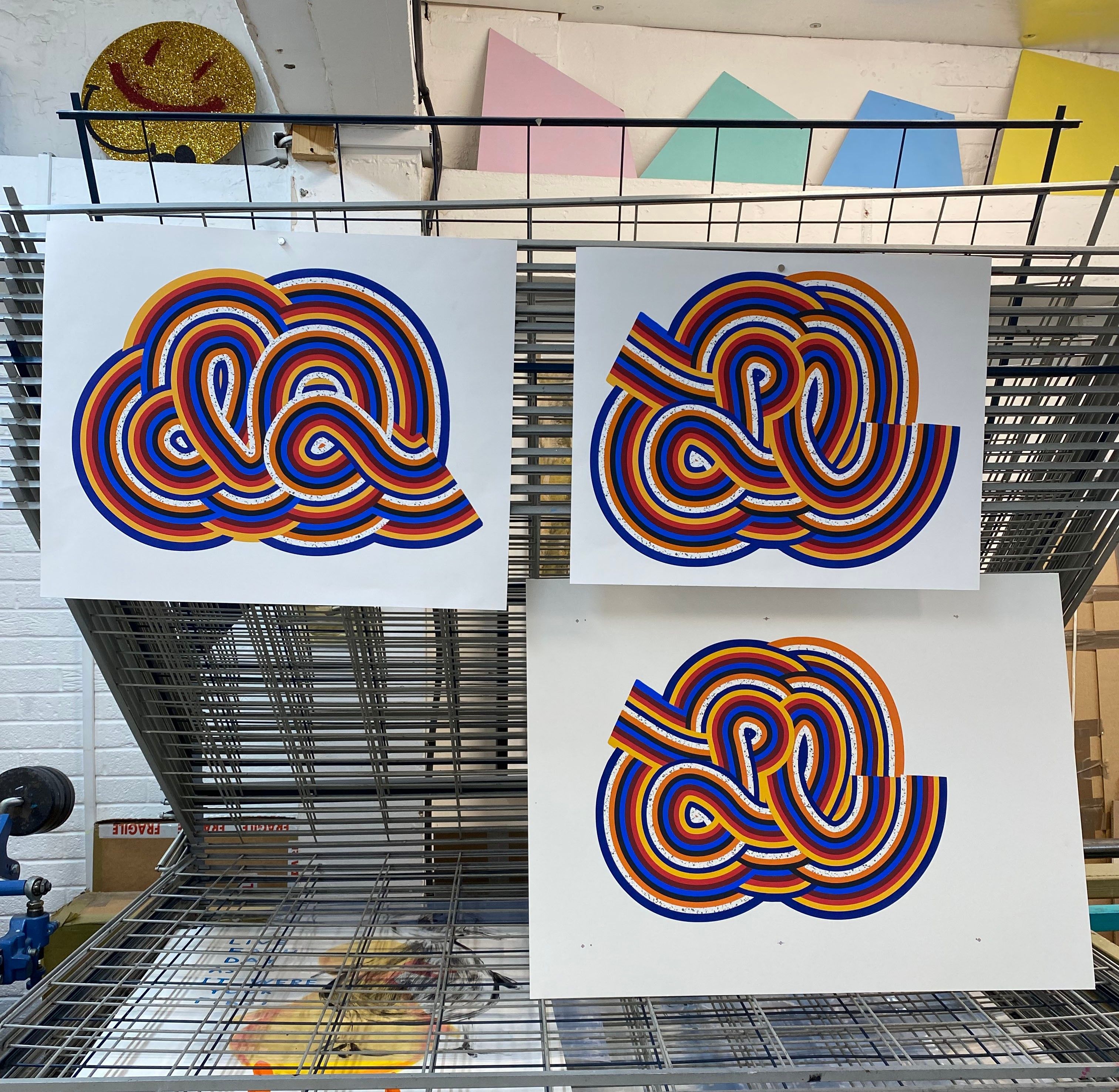 Client Published
We are commissioned by galleries, artists and other institutions to create bespoke print projects, tailored to each one.
Learn More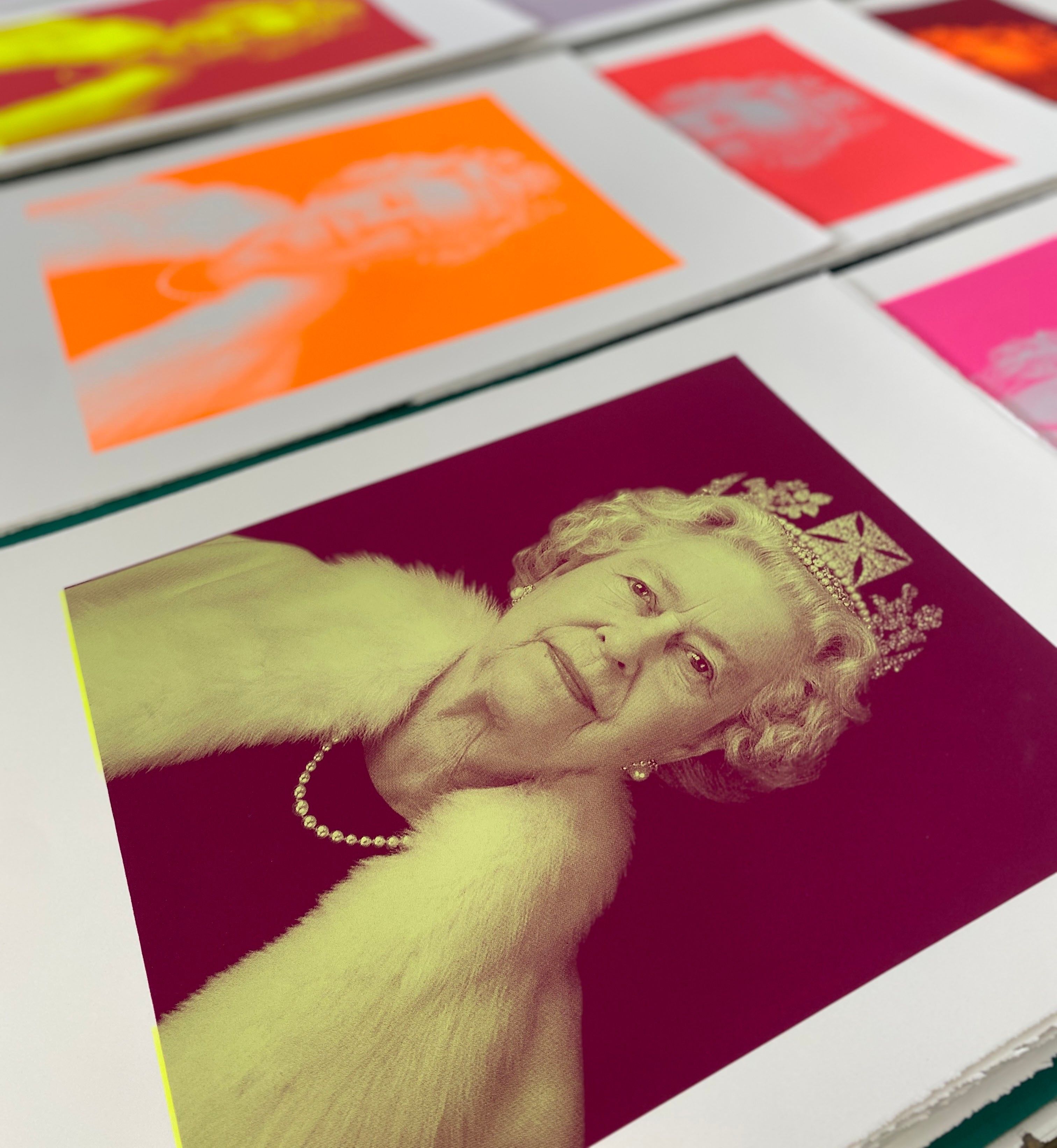 Jealous Published
As well as printing, we publish our own editions through our galleries, in collaboration with a diverse roster of artists.
Learn More