News
Charming Baker at the British Art Fair
29 Sep 2022 — 02 Oct 2022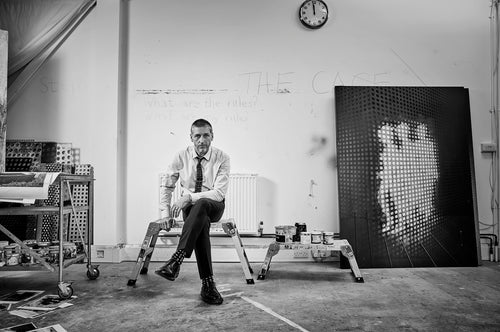 In late September 2022, Jealous exhibited works from Charming Baker at the British Art Fair
We were honoured to be selected by Gallerist Zavier Ellis to present an artist for the Solo Contemporary, a new platform showcasing the very best contemporary British Art.
Through this opportunity, we were given the opportunity to showcase the work of Charming Baker in September 2022 at the British Art Fair, Saatchi gallery, where we brought along a number of original paintings and drawings by the artist. Showing works on different scales, this was be an ambitious representation of the artist's works.
Baker said of his work:
"It's taking an ordinary image and corrupting it to change its meaning entirely. But usually that meaning is ambiguous. I'd much rather someone have their own emotional involvement in my work.
I want to bring life to something that doesn't already have a life because there is a beauty in it that maybe no one else sees. Nothing is only ever one thing."
In the lead-up to the fair, the artist showed us behind the scenes in his studio to allow us an insight into his practice.
Jealous showed original works by Charming Baker at the British Art Fair, Saatchi Gallery between 27th September - 2nd October 2022.