News
'Beyond The Streets' at Saatchi Gallery features Jealous Artists!
17 Feb 2023 — 09 May 2023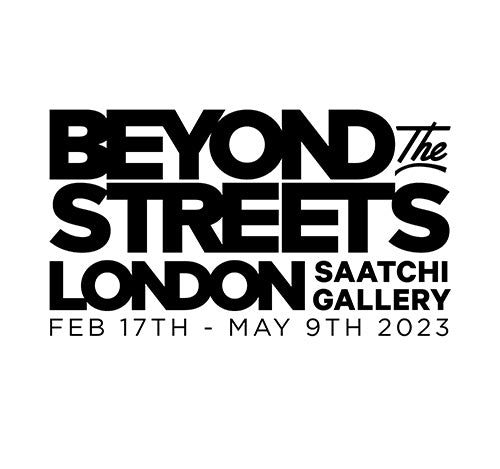 The below text is taken from Saatchi Gallery's website:
"From defiant train writers to powerful large-scale muralists, over 100 international artists will be featured in BEYOND THE STREETS LONDON, opening this February. The exhibition, supported by adidas Originals, will be the most comprehensive graffiti & street art exhibition to open in the UK, and is set to take over all three floors of London's iconic Saatchi Gallery.
Following successful exhibitions in Los Angeles & New York, BEYOND THE STREETS LONDON will feature new works, large-scale installations, original ephemera and extraordinary fashion that capture the powerful impact of graffiti & street art across the world.
Curated by graffiti historian Roger Gastman, BEYOND THE STREETS LONDON will examine the fundamental human need for public self-expression, highlighting artists with roots in graffiti and street art whose work has evolved into highly disciplined studio practices, alongside important cultural figures inspired by this art scene."
"Each of the exhibition's chapters will explore exceptional moments in the history of this artistic movement; including the emergence of punk; the birth of hip-hop - marking its 50th anniversary in 2023; and street culture's strong influence in fashion and film."
Alongside over 100 artists selected to feature in the exhibition at the prestigious Saatchi Gallery, Jealous was proud to see three artists we have previously worked with. Christopher Stead, Broken Fingaz and Jamie Reid all feature in the exhibition. To find the works they have made through Jealous, click through the below names!
Exhibition Notes:
Curated & Founded by: Roger Gastman
Curation: Kim Stephens, Evan Pricco & Raoul Shah
Historical Research & Curation: Caleb Neelon, Caroline Ryder, Toby Mott, Andrew Hayes, Rob Fever, Claudia Gold, Sean Corcoran