News
Uncommon Creative Studio x Urban Flower Co Present the First Day of Spring
20 Mar 2022 — 26 Mar 2022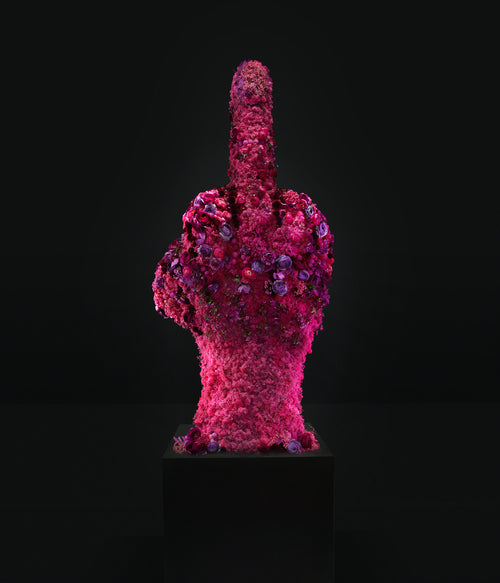 A handcrafted & original living sculpture exhibited at Jealous
After another year of toughing out the pandemic and a grinding Winter comes to an end, there had never been a more important time to celebrate the arrival of brighter days ahead.
At a time when the world seems to be in a state of flux and things can feel a bit shit — we're ready to relish in Springtime. The special light, the smell of the flowers and the warmth of the sun on our skin. The first day of Spring is a sign of rebirth and a time of tradition. A perfect balance between day and night — and the ray of hope we could all really use right now.
To present the first day of Spring, Uncommon Creative Studio collaborated with Urban Flower Co to create an original art installation. A living sculpture which exhibited a 5ft high middle finger made entirely from seasonal flowers.
Spring signals the influx of plants and flowers amongst our environments. Plants hold a meaning far deeper than beauty — they represent a symbol of hope, growth, and joy.