News
Street Art in Shoreditch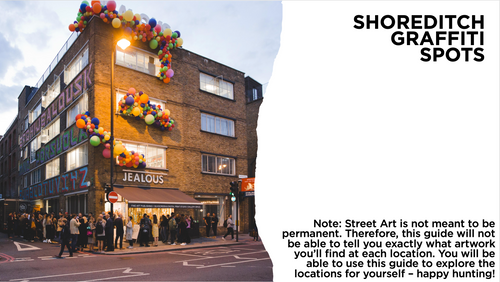 Found yourself in Shoreditch and wondering where the street art spots are? Well look no further, London wanderer - here is the guide you've been looking for! Make sure to look around the gallery first before you go out on your adventure though.
The best area for spotting street artists is Brick Lane. Some names to look out for include:
-STIK
-Ben Eine
-Shepard Fairey
-London Police
-HELCH
-Chewing Gum Man
-and finally, of course, Banksy
If you'd like to go on a tour lead by a Street Art professional, make sure to contact Shoreditch Street Art Tours. They know their stuff, and stay completely up to date with the latest in street art in Shoreditch.