News
Stanley Donwood Bad Island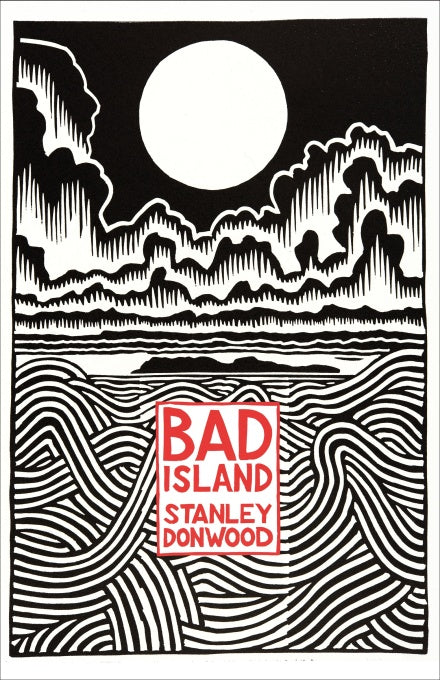 LONG TIME RADIOHEAD COLLABORATOR AND ARTIST STANLEY DONWOOD HAS PUBLISHED A NEW GRAPHIC NOVEL TITLED 'BAD ISLAND'.
In his latest artistic venture Donwood illustrates page by page the demise of the world as we know it.
'Working in his distinctive, monochromatic lino-cut style, Stanley Donwood carves out a mesmerizing, stark parable on environmentalism and the history of humankind'
The story of Bad Island is lyrically illustrated in 80 images which take the viewer along a journey from the beginning to the end of the world. Donwood explains here:
'A wild seascape, a distant island, a full moon. Gradually the island grows nearer until we land on a primeval wilderness, rich in vegetation and huge, strange beasts. Time passes and things do not go well for the island. Civilization rises as towers of stone and metal and smoke, choking the undergrowth and the creatures who once moved through it. This is not a happy story and it will not have a happy ending."
Two images from the book have been produced into limited edition screenprints, printed and produced in the Jealous Studio. 'Deluged Rat' and 'Vigorous Thorn' are available to purchase in the Jealous Galleries and on our website.
In creating the design, each mark on the lino tile is hand-made, cut in with a knife, engraved, gouged, drilled or scored into the surface of the lino block in a process that requires a skilful combination of craftsmanship and vision.
Each print is priced at £395 unframed and comes with a free signed copy of the book. All available on a first come first served basis. Please get in touch for the available Bad Island lino prints and email info@jealousgallery.com