News
St George's Hospital Charity X Adam Bridgland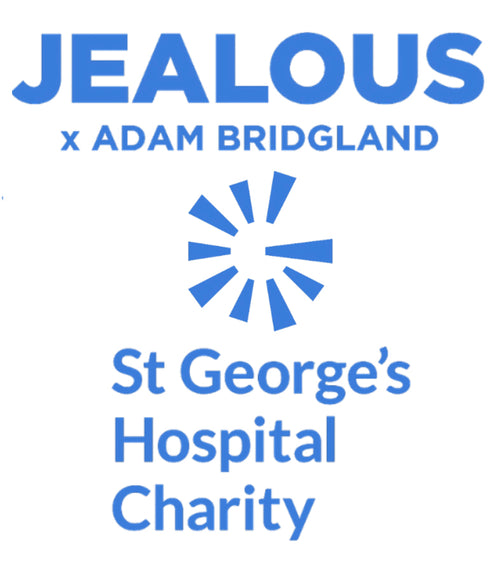 ST GEORGE'S HOSPITAL CHARITY CELEBRATED SAYING THANK YOU TO OUR HEALTHCARE HEROES WITH THE LAUNCH OF THE SGHC X ADAM BRIDGLAND COLLECTION IN PARTNERSHIP WITH JEALOUS GALLERY. THE WORKS WERE ALL CELEBRATORY. THEY WERE ABOUT TRYING TO DISCOVER POSITIVITY EVERY DAY AND THE STRENGTH FROM THE POSSIBILITIES THAT A NEW DAY OR NEW PLACE CAN PROVIDE.
Buying a t-shirt can help support patients, staff and families at both St George's and Queen Mary's Hospitals through our Thank You Appeal. The money raised will help fund new medical equipment, facilities, research, support group funding for those living with chronic conditions, arts and musical therapies, and so much more. It's your chance to say thank you.
100% of profits go to St George's Hospital Charity.
CLICK HERE to buy one now!