News
London Original Print Fair 2020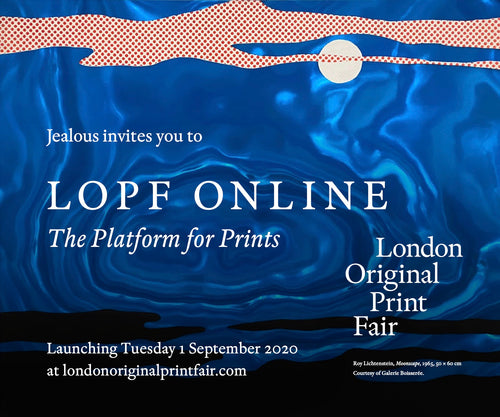 WE WERE DELIGHTED TO ANNOUNCE THAT LONDON ORIGINAL PRINT FAIR ONLINE WAS OPEN ONCE AGAIN! WHILE USUALLY HELD AT THE ROYAL ACADEMY, ORGANISERS CREATED A DIGITAL PLATFORM FOR THE 2020 FAIR AND DUE TO THE HUGE SUCCESS THEY REINSTATED THE WEBSITE! WITH BRAND NEW PRINT EDITIONS FROM US AND OUR FELLOW EXHIBITORS, IT WAS A MUST FOR ALL PRINT ENTHUSIASTS!
Some of the world's best print dealers, galleries and publishers (Jealous included, of course!) - were showcasing a variety of works. The magic of browsing and buying at the Fair was simulated with a series of curated selections along with tips and advice.
We showed works from the likes of David Shrigley, Charming Baker, Margaret Calvert, Dave Buonaguidi, Sarah Maple, Andrew Millar, Jess Wilson Anthony Burrill, Gavin Turk, Stanley Donwood, Gary Hume and many more!
CLICK HERE to visit our virtual stand!