News
Kate Gibb X FORA Wall Mural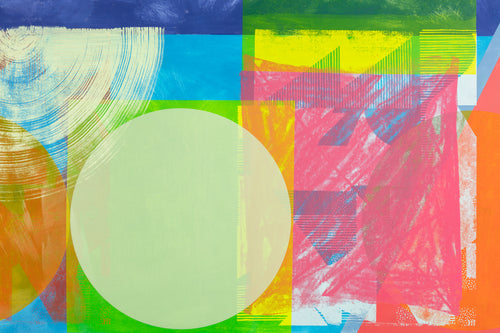 Toward the end of 2022, Jealous Artist, Kate Gibb completed an ambitious mural for the new FORA building in Shoreditch
For the opening of FORA's new building 'Montacute Yards' in Shoreditch, Kate Gibb was invited to create an ambitious mural. The brief was.. well... brief. But Kate was encouraged to create something in her style to match their beautifully curated spaces.
Words from the artist below, as well as some chosen snaps:
"My idea was to create a study that compliments the space, using the symmetry already in place to apply colour, texture & warmth.
I want it to look part of the space, like a rug adorns a floor. Enhancing the texture of the walls and becoming synonymous to them.
As opposed to a 'decal or picture' that sits on top.
The edges in places have been left quite raw. Natural brush strokes lead you in to the space. Edges aren't polished, strokes overlap and serve to break up any ultra clean lines that could feel a little contrived / un-natural.
Areas of more depth and layering are contrasted with simple colour fields, themselves broken up by the patina of the chalk paint."