News
Jealous Exhibition Recommended by London Art Fair's Guide to Frieze Week
12 Oct 2022 — 16 Oct 2022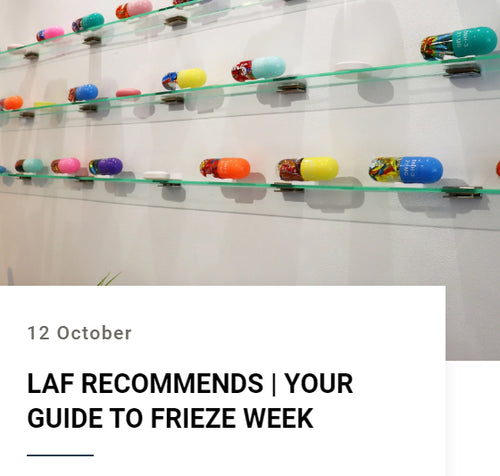 Jealous had an honorary mention in the Frieze edition of London Art Fair's News Journal
We are always pleased to be featured in news articles, especially when other people are bragging about our amazing artists! This month held the infamous Frieze week, and along with it came a number of guides to the best art exhibitions to see in London during the week - including (according to London Art Fair) our Miss Bugs exhibition at Jealous North! Well, what can we say... we think it's pretty stunning too!
Other art institutions mentioned alongside Jealous included 155A Gallery, Rebecca Hossack Art Gallery and 1-54 Art Fair at Somerset House.
Check out the mention below:
If you aren't already aware, London Art Fair has a very useful and interesting blog where they post all of their recommendations and must-see exhibitions. Check it out via their website! Thank you LAF!