News
Delicacies by Delphine Lebourgeois
03 Jun 2023 — 06 Jul 2023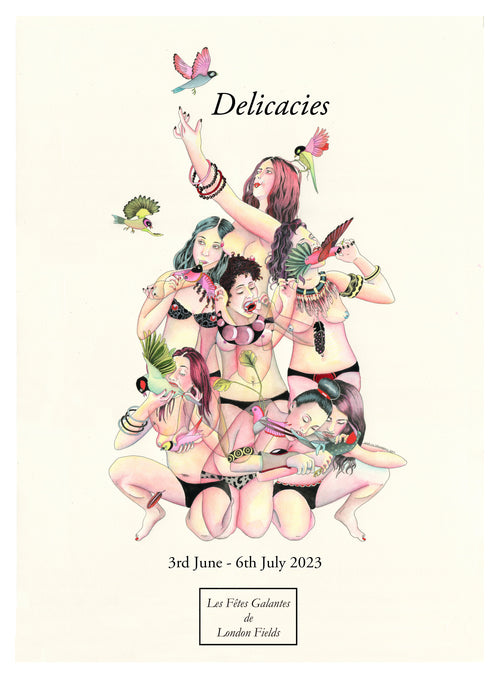 Jealous artist, Delphine Lebourgeois' upcoming exhibition, 'Delicacies' at Les Fêtes Galantes de London Fields
The artist will be exhibiting a range of new drawings, as well as recent artworks never-before-exhibited in London. Alongside the exhibition, Lebourgeois will be releasing two new screenprints, made by Jealous.
The exhibition will run at Les Fêtes Galantes in London Fields, 23 London Ln, London E8 3PR, from 3rd June to 6th July 2023.
The exhibition opening is on the evening of Saturday 3rd June from 4-8pm - please go along if you can!