News
Artists #MakeItBlue for charity auction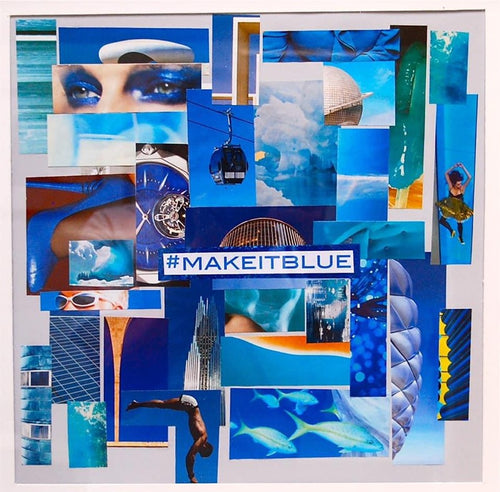 JEALOUS WERE DELIGHTED TO BE DONATING ONE OF OUR ARTWORKS TO AN AUCTION IN AID OF MENTAL HEALTH CHARITIES. WE WERE APPROACHED BY #MAKEITBLUE, A NOT-FOR-PROFIT ORGANISATION FOUNDED BY MEMBERS OF THE LIVE EVENTS INDUSTRY.
With concerts, festivals, music tours and other live productions cancelled since the beginning of the year, their core concern was for the 600,000 set designers, sound engineers, lighting technicians etc - who have no hope of work for the foreseeable future and who are experiencing deep financial and emotional distress. But #MakeItBlue's fundraising initiative will also benefit people from all walks of life who are struggling with mental health issues right now – the auction proceeds will be donated to Samaritans and also to Stagehand – the Production Services Association Welfare and Benevolent Fund.
We've donated one of our new editions: 'Hummingbird' by Bench Allen: a 7 Colour Screenprint on Khadi Rough Cotton Rag, valued at £495. The online secret sealed bid auction will take place on 4th December.
Full details can be found on the #MakeItBlue website HERE.