News
Ally McIntyre 'Dog Day Circus' at Saatchi Gallery
18 Dec 2021 — 30 Jan 2022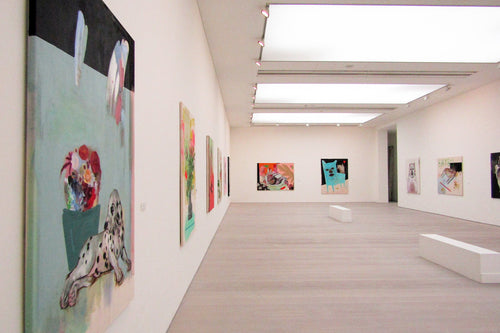 We were so excited to be invited by Saatchi Gallery to put together another show! This time Jealous presented Dog Day Circus, an exhibition of original works by Ally McIntyre.
Bold and assertive, McIntyre's work also questions the prevailing association of large-scale art with the male artist.
The exhibition ran from 18 December 2021 — 23 January 2022 in Gallery 4 at Saatchi Gallery.