News
Adam Bridgland at Kloster Bentlage Rheine
30 Jul 2023 — 13 Aug 2023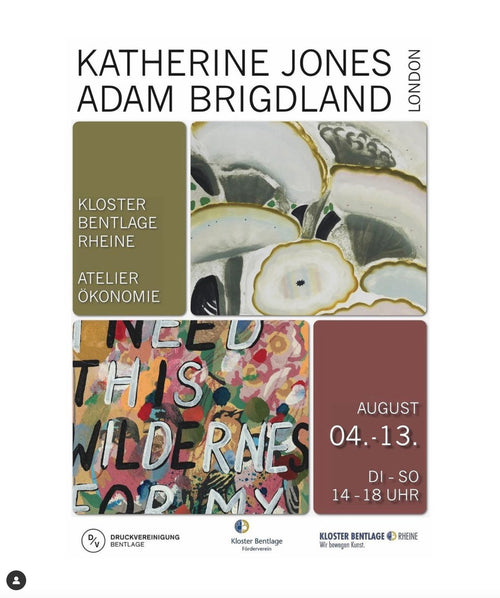 Last week, Jealous artist Adam Bridgland embarked on an adventure, driving nearly 500 miles with his two sons to Germany, where he took part in a screenprinting residency and exhibition.
Adam last went over to Kloster Bentlage 12 years ago to create work for a similar residency at the same location.
This year, Adam had the addition of two helpful assistants, who applied hand-drawn elements to limited run screenprinted pieces.
Exhibiting work alongside artist Katherine Jones RA, Adam's works will be exhibited at the residency until 13th August 2023.
Find some of the documentation of the week from Adam below:
To buy works by Adam Bridgland through Jealous, click here!