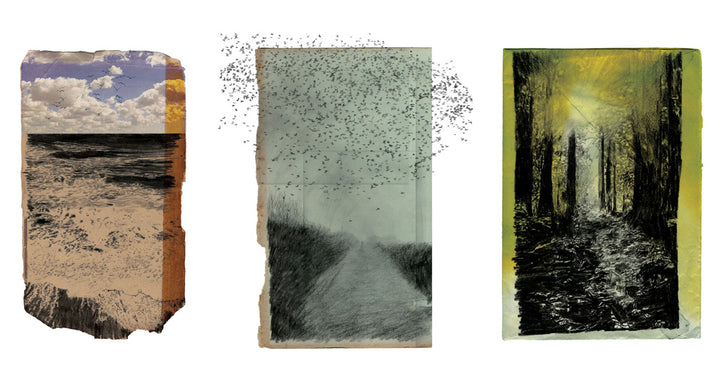 Viewing room
The Uncanny Scenery Of A Dream
Stanley Donwood
Jealous North
24 Jun 2021 — 18 Jul 2021
JEALOUS GALLERY CROUCH END WELCOME THE OPENING OF STANLEY DONWOOD'S 'THE UNCANNY SCENERY OF A DREAM' THIS JUNE. AFTER A SUCCESSFUL RUN AT JEALOUS GALLERY IN SHOREDITCH, AWARD-WINNING ARTIST DONWOOD REVEALS A JOURNEY THROUGH LANDSCAPES, FORGOTTEN PLACES AND MELANCHOLIC VISTAS IN THIS EXHIBITION.
RADIOHEAD COLLABORATOR AND AUTHOR STANLEY DONWOOD REVEALS A NEW BODY OF WORK, RE-IMAGINING THE SCENES OF THOMAS HARDY'S POETRY. THESE THIRTY-THREE SCREENPRINTS OF ORIGINAL ILLUSTRATIONS WERE FIRST CREATED BY DONWOOD FOR THOMAS HARDY'S SELECTED POEMS, INTRODUCED AND SELECTED BY COLLABORATOR ROBERT MACFARLANE, AND PUBLISHED BY THE FOLIO SOCIETY. STANLEY DONWOOD HAS CREATED LIMITED EDITION SCREEN-PRINTS TO ILLUSTRATE THE BOOK, DOCUMENTING HIS TRAVELS AROUND WESSEX AND DORSET, SHADOWING THE JOURNEYS ONCE TAKEN BY HARDY. DONWOOD'S ILLUSTRATIONS ACCOMPANY THE SELECTED POEMS, AS WELL AS A DELICATE DESIGN CRAFTED FOR THE COVER AND OUTER SLIP OF THE BOOK EDITION. THE BOOK IS AVAILABLE TO BUY AT JEALOUS NORTH DURING THE RUN OF THE SHOW UNTIL JULY 18TH AND ONLINE AT THE FOLIO SOCIETY.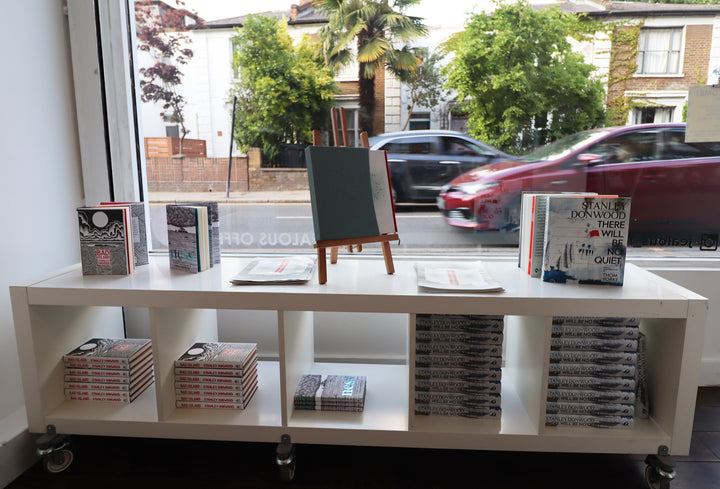 GREG JAMESON. ENTERTAINMENT FOCUS. MAY 27 2021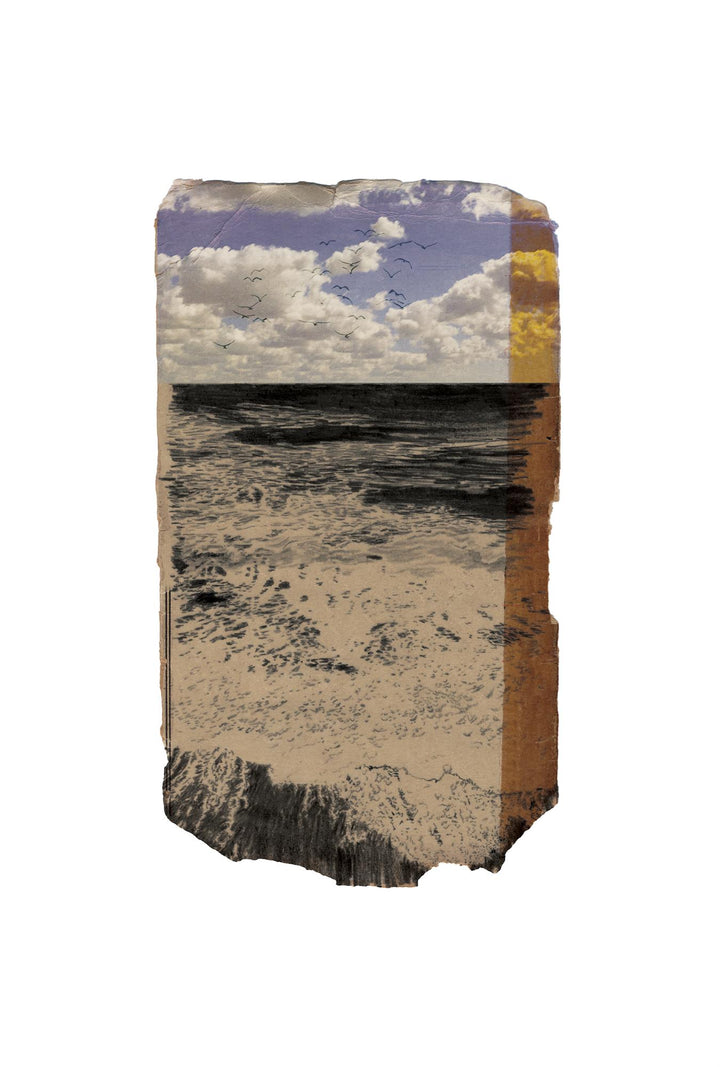 DONWOOD AND MACFARLANE HAVE COLLABORATED OVER THE YEARS ON VARIOUS LITERARY PROJECTS, INCLUDING THE BOOK 'NESS' RELEASED IN 2019 A BOOK OF 'MODERN POETIC MYTHOLOGY'. 'DONWOOD'S SHARED FASCINATION WITH THE ENGLISH LANDSCAPE IS EERILY DEPICTED IN A WIDE RANGE OF IMAGES, EACH TELLING A STRONG STORY OF THE LANDSCAPE IN DORCHESTER. ON CREATING NEW ARTWORKS FOR THIS THOMAS HARDY BOOK EDITION STANLEY QUIPS "HE'S BEEN DEAD FOR A LONG WHILE, SO HE CAN'T OBJECT TO MY INTERPRETATION OF HIS OEUVRE."' RAY JACKSON. FELTEN INK. 2021
EMMA TUCKER - CREATIVE REVIEW 2021
Stanley Donwood
UK BASED ARTIST
Stanley Donwood has worked with Radiohead since 1994. His evocative and haunting imagery has created their distinctive visual identity. He has created the official artwork for Glastonbury Festival since 2002 and he has worked with Robert Macfarlane on the Faber bestseller 'Holloway' and art directed the film 'the bomb' produced by Eric Schlosser and Smriti Keshari, as well as countless book covers and numerous other projects. He is currently working on books to be published by Thames & Hudson and Penguin.