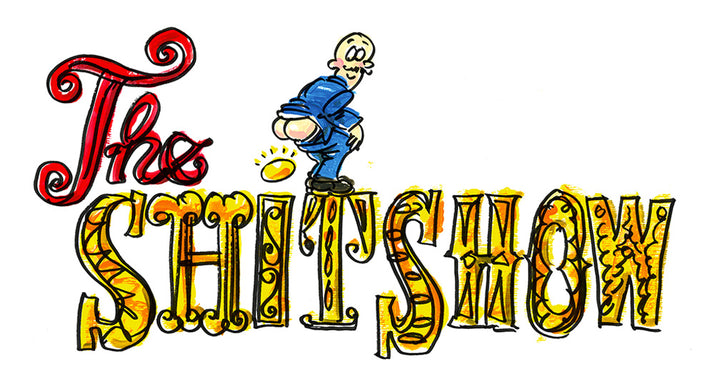 Viewing room
The Shit Show
Mark Denton Esq.
Jealous East
02 Feb 2023 — 26 Feb 2023
Shirley Denton went ballistic. Back in 1964, Shirley was little Marky Denton's Mum. You can't blame her for her reaction really - her loving son had knocked over ALL the furniture in the hall.
Simultaneously, he had also removed the entire family's shoelaces from their shoes and knotted them together to form a crude, yet ARTISTIC interpretation of a cobweb… that's when it all started, Mark's insatiable desire to influence his world.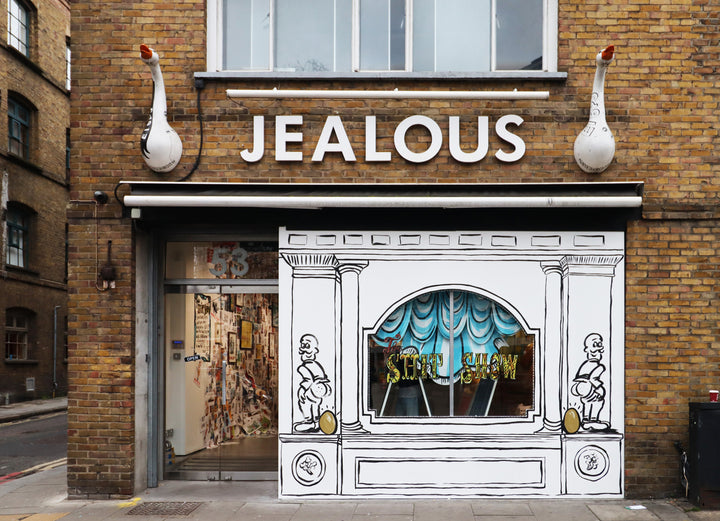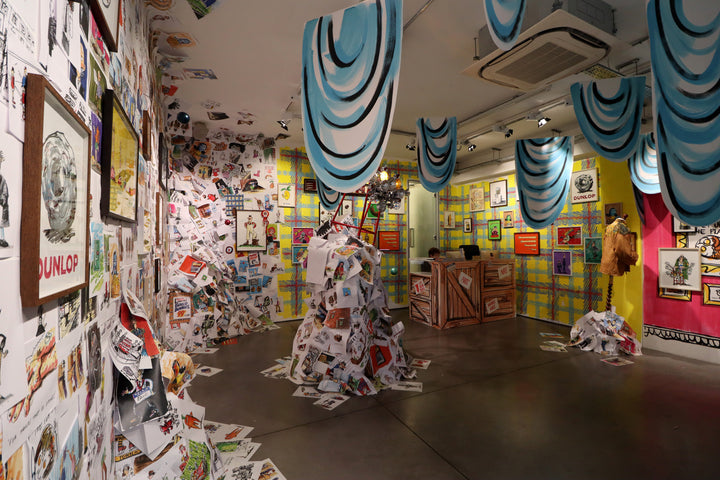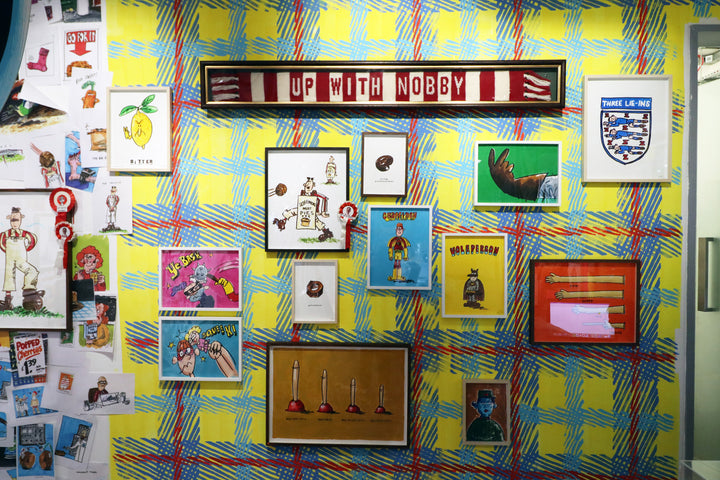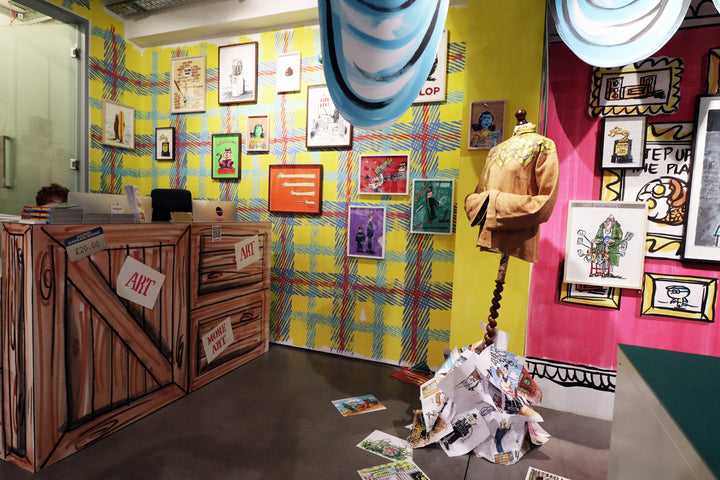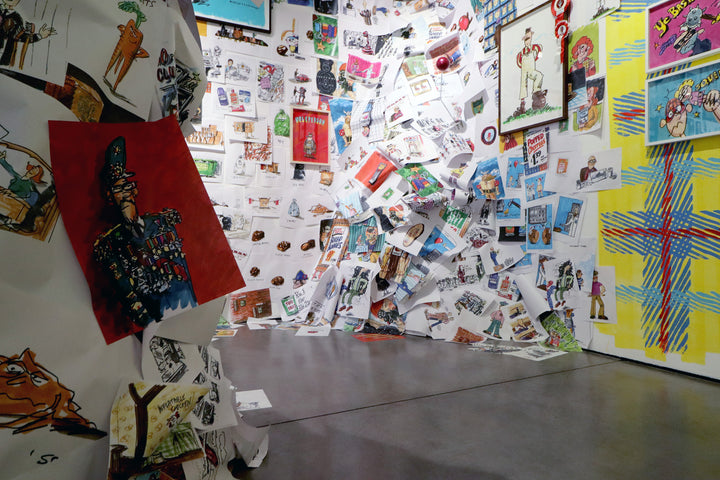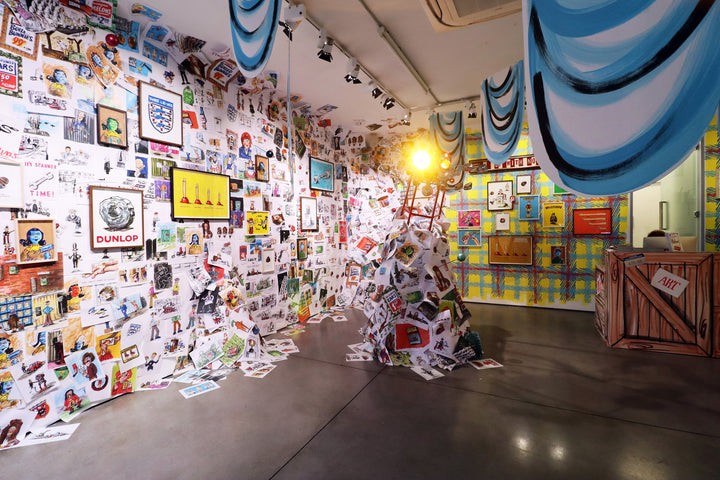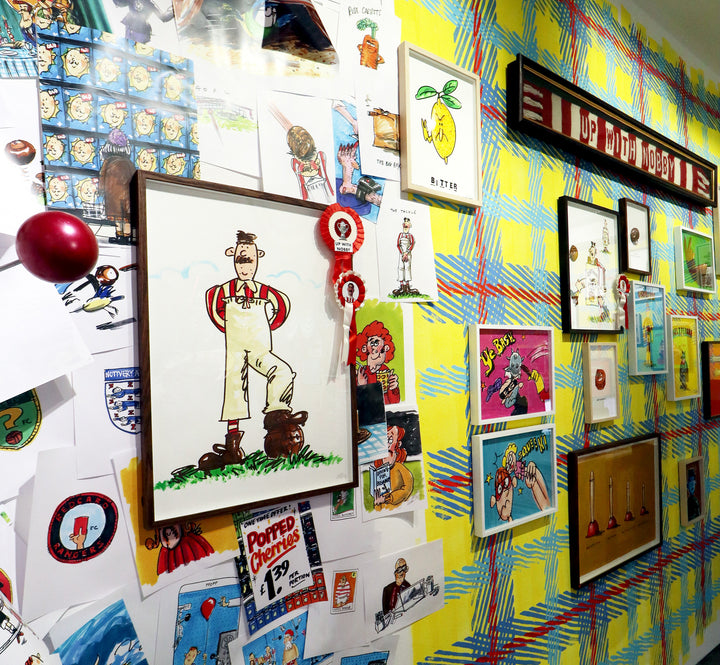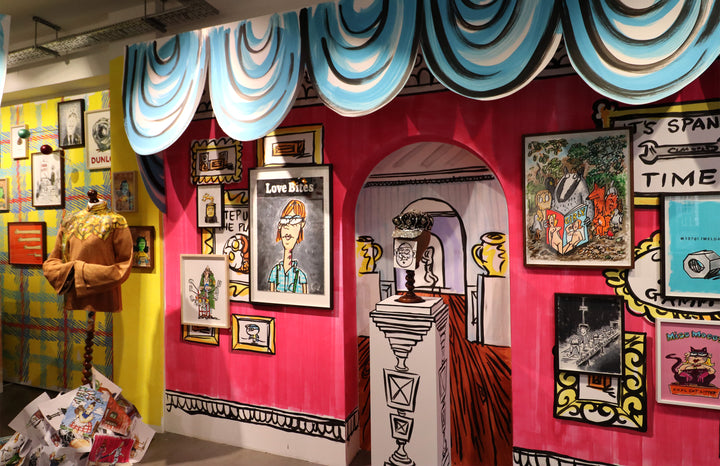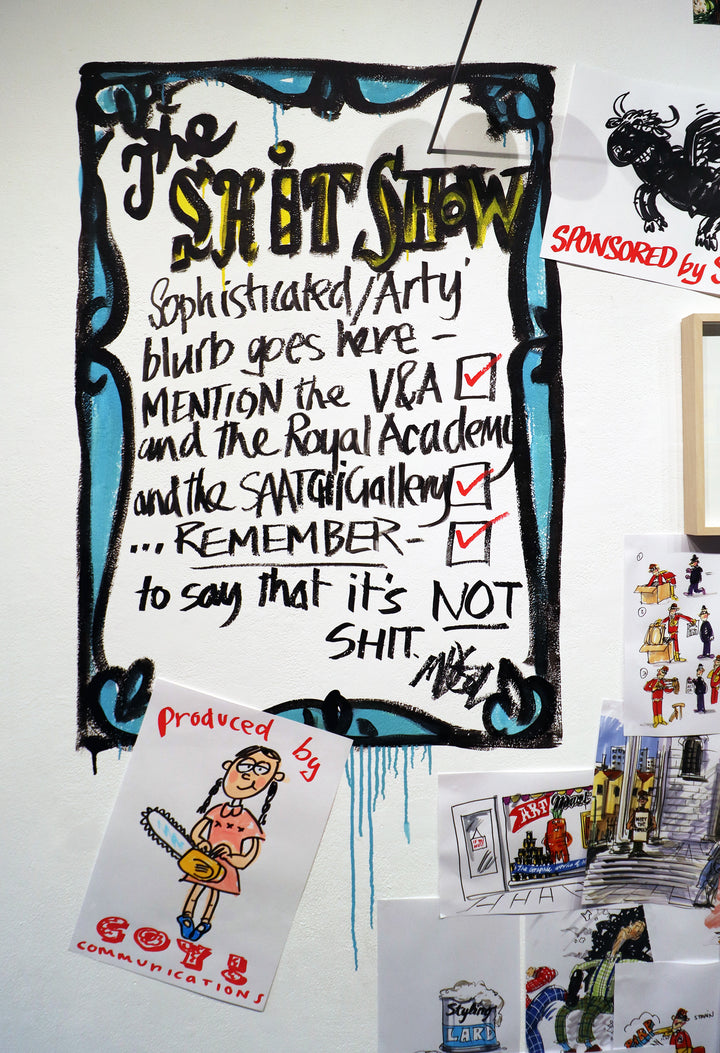 Mark Denton Esq
Artist / Producer / Publisher / Publishing
Mark Denton was born in Greenwich, London, into a large family of scrap merchants. Everyone worked at G.F. Denton & Sons; Father, Mother, Uncles, Aunties, Denton and all of his siblings.
After yet another acid burn, aged 15, from a lorry load of car batteries, Mark decided the materials reclamation world was not for him. He enrolled at Ravensbourne's School of Vocational Studies where he studied graphics, photography and technical drawing.
Following an unglamorous start as a paste-up artist on the magazine 'Knitter's Digest', Denton secured a job as an assistant typographer and visualiser at the London office of the American advertising agency, Leo Burnett. In less than a decade, Mark found himself as the Creative Director of his own agency and one of the most awarded Art Directors on the planet.
Then came a foray into directing TV commercials and a return to his first love, graphic design. Forever seeking new forms of self-expression, Mark kept busy designing everything in his world. Clothes, jewellery, wallpaper, furniture, the labels on his tins of beans; nothing was spared his artist's eye.
Grasping every opportunity to expand his universe, found Mark juggling many hats; Mexican-wrestling fight Promoter, book and magazine Publisher, theatrical Producer and male model to name a few.
Over his expansive career, his creative flights of fancy have been exhibited across the globe, in the Saatchi Gallery and The Royal Academy, the 'Power of the Poster' exhibition at the V&A, 'Art Mart' at the Jealous Gallery and notably as a 'living exhibit' under the name of Nobby Bottomshuffle (one of his many alter-egos) at the National Football Museum in Manchester.
His latest exhibition 'THE SHIT SHOW' explores Mark's 'daily doings' (that's his regular routine of depositing his artistic doodles on paper.