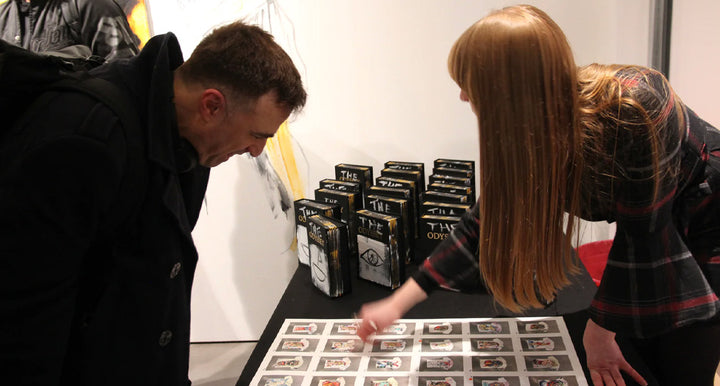 Viewing room
The Odyssey
Scooter La Forge
Jealous East
22 Mar 2018 — 10 Apr 2018
Jealous is proud to present The Odyssey, a show of paintings and prints by New York-based artist Scooter LaForge. This is his debut show in London, curated by legendary DJ Seth Troxler.
Fairytales gone wrong—inhabited by sexy boys and subversive fairies masquerading and transforming into cyclopes, nymphs, magical creatures, angels, and monsters—have always been a natural terrain for Scooter's paintings. He travels fluidly between being a painter's painter and the mores of fashion. His canvas is as shape-shifting as his allegories, be it properly mounted on stretcher bars, body-painting, painting on clothing, or directly on walls. In the Jealous show, Scooter's painterly adaptation of Homer's Odyssey merges the existent and the imaginary, just as the latter combined history with ancient Greek mythology. Polyphemus; Who's No Body? (2018), the first print Scooter created at Jealous Print Studio, originated from an actual body-painting of the face and clothing of his friend and fellow artist Joel Handorff, transforming Joel into an imaginary cyclops. Odysseus' cunning claim to Polyphemus of being 'nobody' becomes an allegory of the artist's rouse.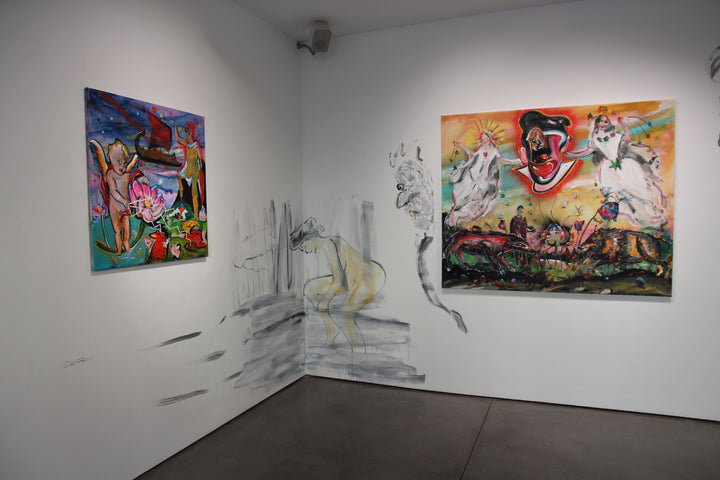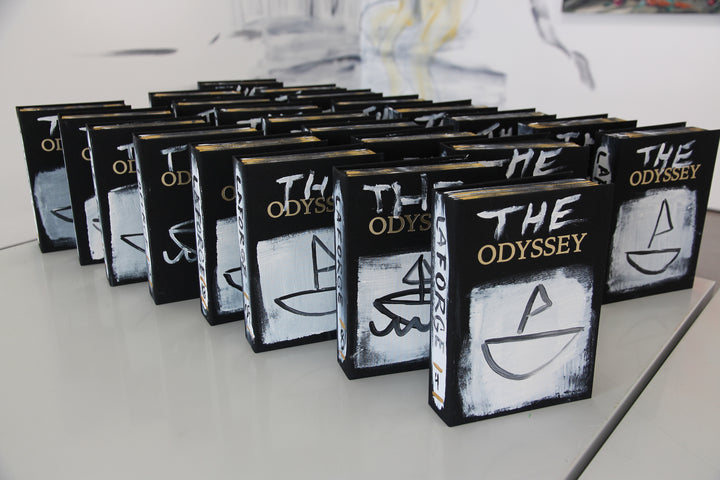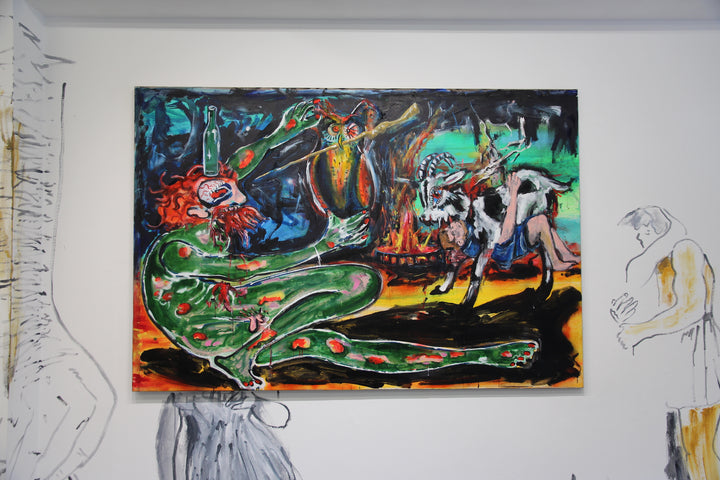 Scooter LaForge
Scooter LaForge is a full-time artist living in New York City. His work has been featured in shows at the Leslie-Lohman Museum in New York, the Friedrichshof Museum in Vienna, and the Spiritmuseum/Absolut Art Collection in Sweden. His solo show How to Create a Monsterpiece, shown at the Howl! Happening Gallery in New York, was included on Autre's list of top ten exhibits of 2015. His most recent solo exhibition, Everything is Going to Be OK, in Bushwick's Theodore:Art, was recommended by The New York Times. The five-week long event featured painting, sculpture, and art fashion, as well as jewelry designs, installations, portrait drawing sessions, and performance collaborations with artist friends. LaForge has collaborated with Belgian fashion designer Walter Van Bierendonck, supplying 20 paintings as images to be incorporated into the fabric of his menswear line. He worked in conjunction with Norwegian painter Bjarne Melgaard in the creation of sculptures for an exhibit. While serving as keynote speaker in the Montreal Fashion & Design Festival, LaForge simultaneously presented a solo painting show at Galerie MX in the same city. He was commissioned to create garments for Madonna's performance of her single "Bitch I'm Madonna" on The Tonight Show with Jimmy Fallon. Beyoncé, Miley Cyrus, Rihanna, and Debbie Harry have all worn items from his clothing line. Commenting on the artist's exploration of art in the context of clothing, Forbes magazine wrote he has found "a new art medium." To that effect, LaForge was commissioned to provide art for an installation at Commes des Garçons founder Rei Kawakubo's Dover Street Market fashion retail and concept store. The space featured his sculptures as well as garments incorporating painting. The artist works closely with Patricia Field, legendary stylist and fashion maven, and is prominently featured on her ArtFashion gallery of made-to-order clothing. Artforum, Vogue, Vogue Italia, Vogue Ukraine, V Magazine, T Magazine, W Magazine, Billboard and Spirit & Flesh are among the publications that have recently featured LaForge's art.