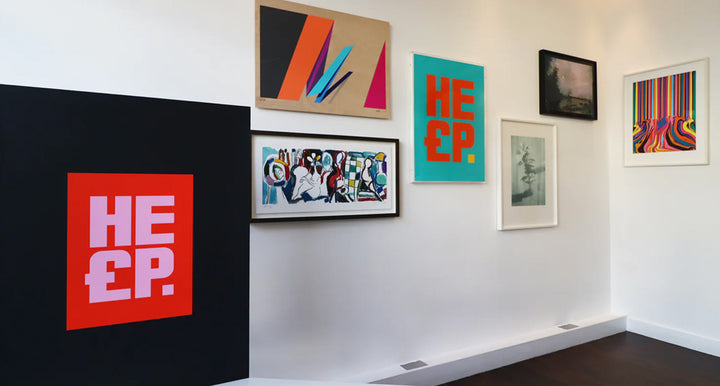 Viewing room
The Help Portfolio
Group Exhibition
Jealous North
24 Feb 2021 — 04 Apr 2021
Jealous are delighted to launch The Help Portfolio, published in collaboration with Cristea Roberts Gallery. Sixteen important UK based artists have each made a new signed, limited edition print which they have generously donated to The Help Portfolio, 2020. All profits from the sale of this boxed collection of prints will be donated to sixteen charities, each one selected by the artists involved.
The works in the portfolio cover a wide range of mediums, themes and imagery, distinctive to each artist. Michael Craig-Martin has created a screenprint depicting gerbera flowers in his characteristic bold, iconic style. Yinka Shonibare CBE incorporates gold leaf into his print to illustrate a symbolic tulip that sits under the words 'thank you'. Sue Arrowsmith's copper leafed print resonates with green ink that changes in the light. Paul Winstanley offers us a lily, a symbol of hope in these strange times. Nicky Hirst's print is taken from her elemental works, an ongoing series of found objects and paired pages from books and magazines. Mathew Weir's delicate still life entitled 'The Watching Hour' is brought to life with snippets of glow-in-the-dark ink. Paul Morrison's 'Night Pond' is a debossed version of a signature black and white image and Elizabeth Mcgill captures an evocative landscape.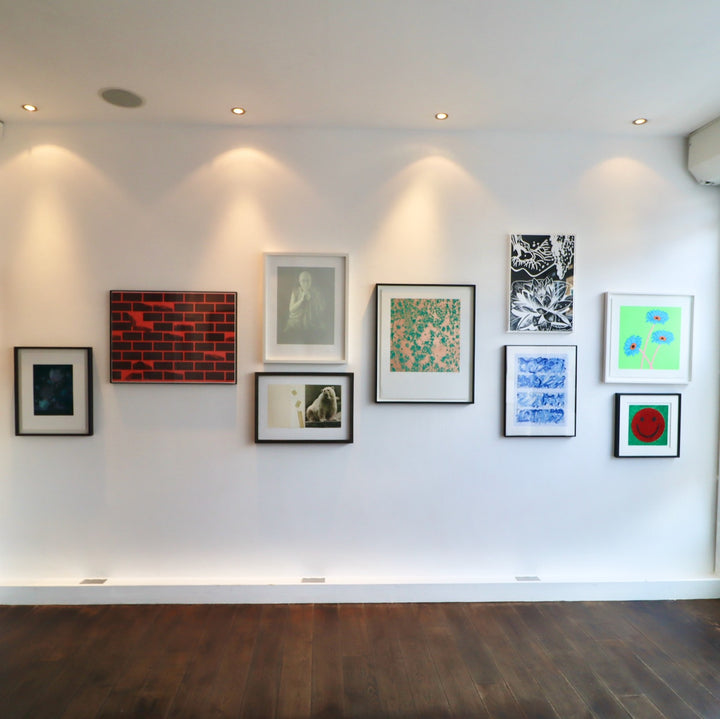 Trussell Trust,
2020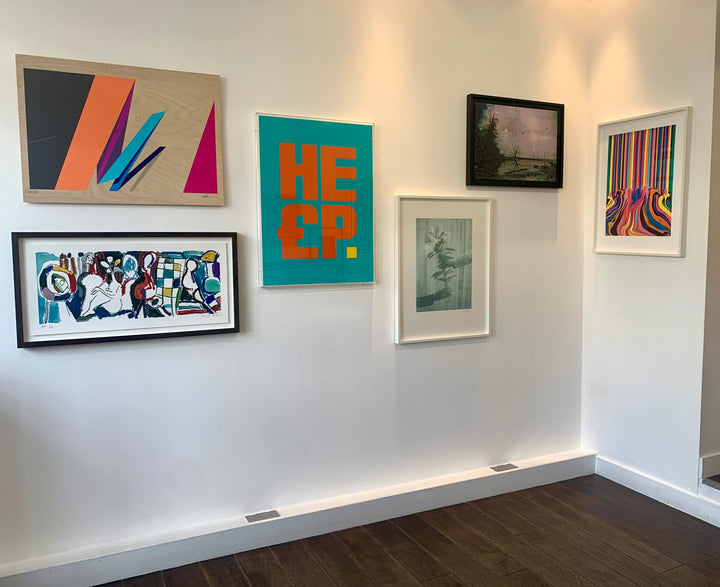 Annie Morris, who often draws on the history of art, presents 'Flower Woman (after le déjeuner sur l'herbe)'. A portrait of the Dali Lama realised in glow-in-the-dark inks by Chris Levine is entitled 'Compassion'. Jake and Dinos Chapman's smiley face is illustrated in glitter in three different colours. Idris Khan has obscured the notations on a sheet of music with densely applied areas of blue to make a work entitled 'Four Bar Rhythm' and Paul McDevitt presents an interpretation of a brick wall. Abstract compositions exploring line and colour are realised in signature works by Ian Davenport and 'No Consequence' by Remi Rough is printed directly onto plywood.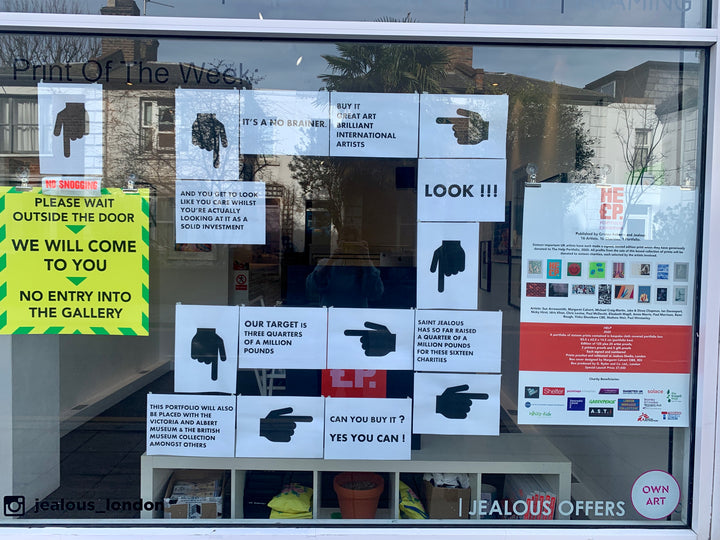 The Help Portfolio walk-through at Phillips, Berkeley Square
We are delighted to share this exhibition walk-through of the HELP Portfolio, which is on display at Phillips in Berkeley Square and viewable through their street-level window until the end of January. All profits from the sale of the boxed collection of prints will be donated to the sixteen charities who have been deeply affected by Covid19, each one selected by the artists involved.
Sue Arrowsmith,
2020