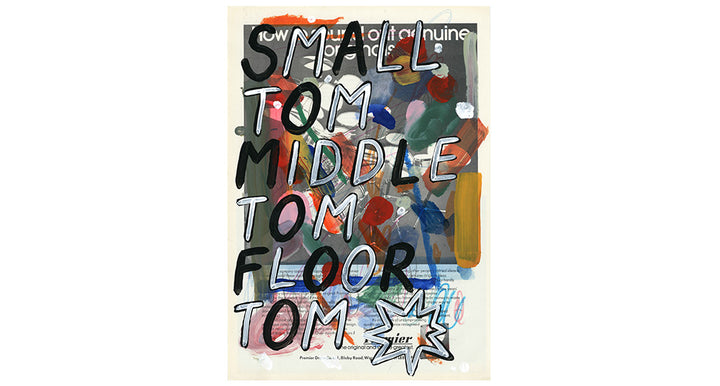 Viewing room
Small Tom, Middle Tom, Floor Tom, Crash
Adam Bridgland
Jealous East
02 Mar 2023 — 26 Mar 2023
Jealous is pleased to announce the return of interdisciplinary artist Adam Bridgland for his second solo exhibition at the gallery this spring.
Following the success of 'Time Spent Together In Your Head' at our Shoreditch gallery in October 2021, Adam's creative practice has continued to grow and reach new audiences with his nostalgic use of text, found paraphernalia and painted overlays. Connecting his love of music, song writing and his previous life playing in bands, his upcoming exhibition titled 'Small Tom, Middle Tom, Floor Tom, Crash' showcases a new collection of works filled with vibrant colours and visual noise.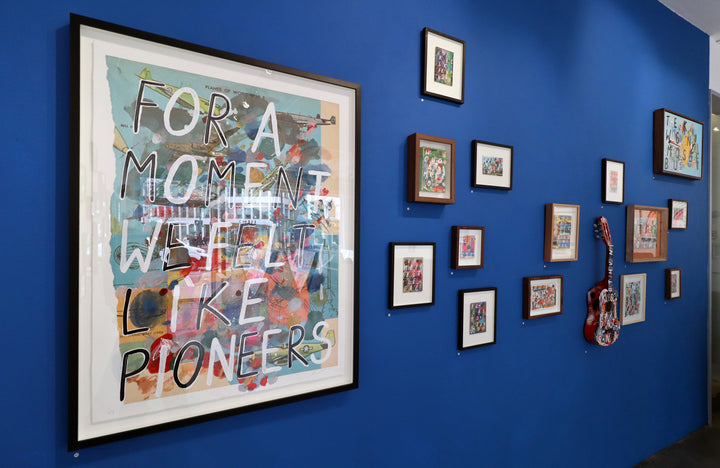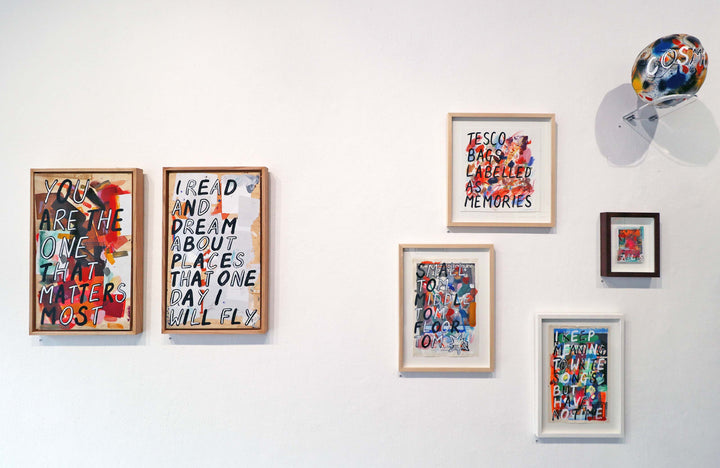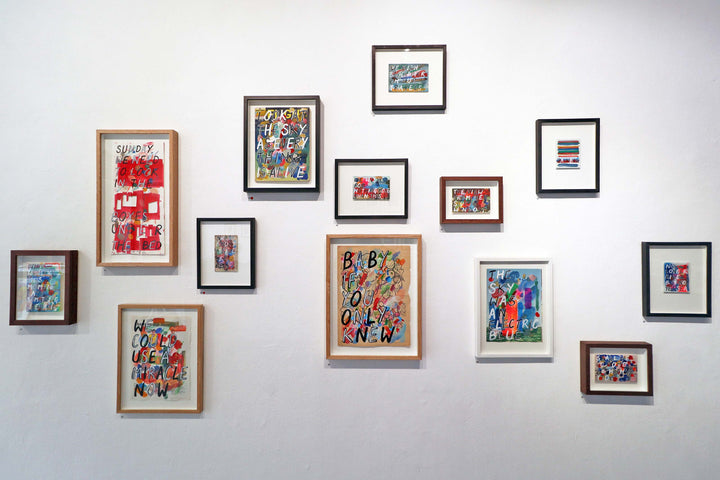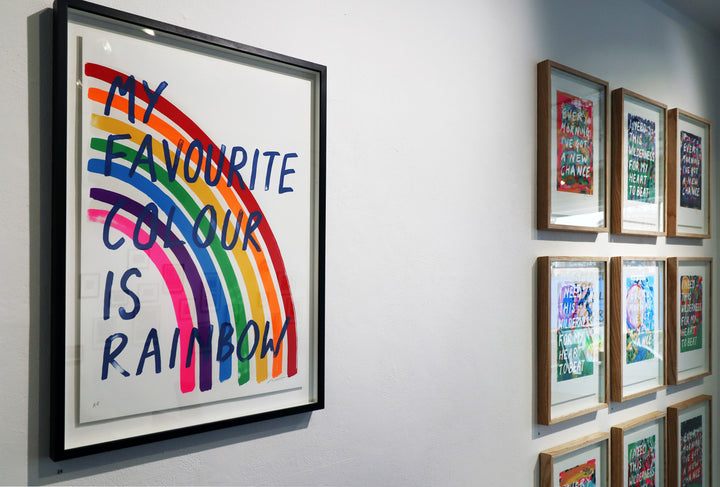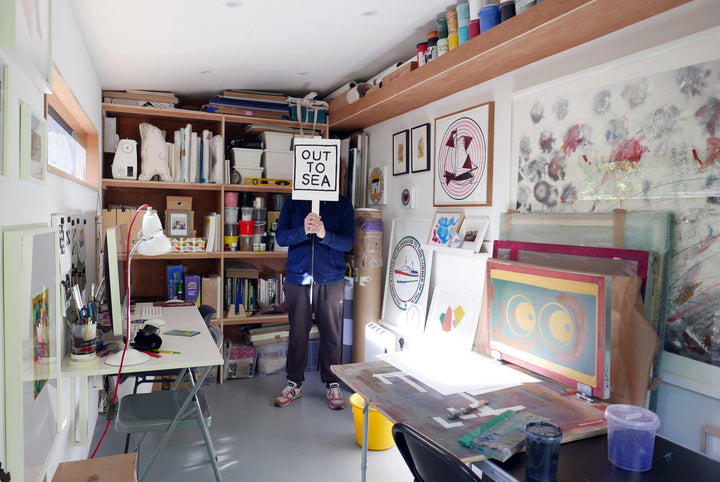 Adam Bridgland
Artist
Since graduating from the Royal College of Art in 2006, Adam Bridgland has used a diverse range of materials and working methods to pursue an incisive and often witty exploration of distinctively British sentiments, externalising the underlying sense of loss and nostalgia that permeates our memories.