Viewing room
My Dog Sighs x The Big Issue x Jealous
My Dog Sighs
Jealous East
13 Jul 2023 — 22 Jul 2023
We can't wait for our next Big Issue collaboration, this time featuring work by renowned street artist My Dog Sighs, who has also invited some friends along to join him.
The exhibition, 'Reclaiming The Lost', runs from Thursday 13th July until 22nd July, and explores lost and abandoned spaces and the individuals who bring them back to life. The artist has a significant following both in the UK and overseas and the exhibition will feature 8 of his iconic paintings of eyes, as seen by many in the murals he has painted on walls all over England. My Dog Sighs paints with hyperrealist detail and in the centre of the iris he has painted a character, signifying the connection felt when looking into someone's eyes and you can see a 'story reflected back'. My Dog Sighs paintings will be shown beside limited edition prints by artists Rone and SNIK, and sculptures by Junker Jane and Rust Bucket Workshop. Profits from the sales of these works will be donated to the Big Issue.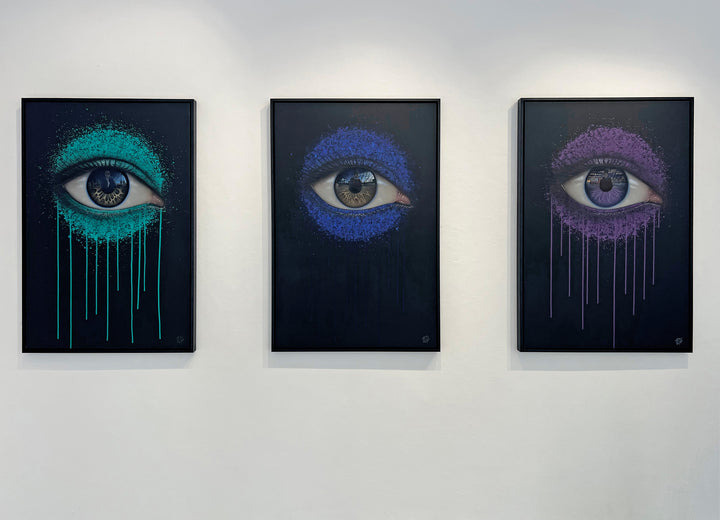 My Dog Sighs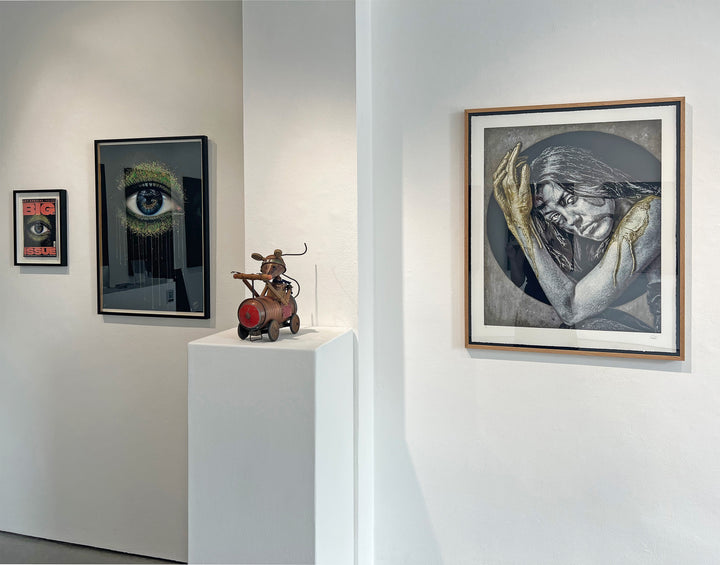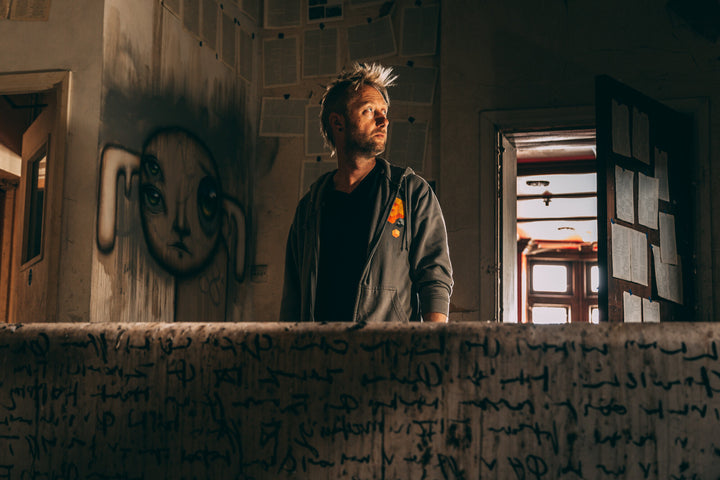 My Dog Sighs
Artist
Internationally acclaimed street artist My Dog Sighs has spent over 20 years honing his craft on streets across the globe, initially with his Freeartfriday project; with commissioned murals across five continents and groundbreaking immersive installations which push the boundaries of urban contemporary art.
Through a combination of melancholic, photo realistic and often naive portraiture combined with the use of found materials including abandoned food cans My Dog Sighs has found himself strapped in to a well-deserved meteoric rise and is fast becoming an important figure on the contemporary art scene.