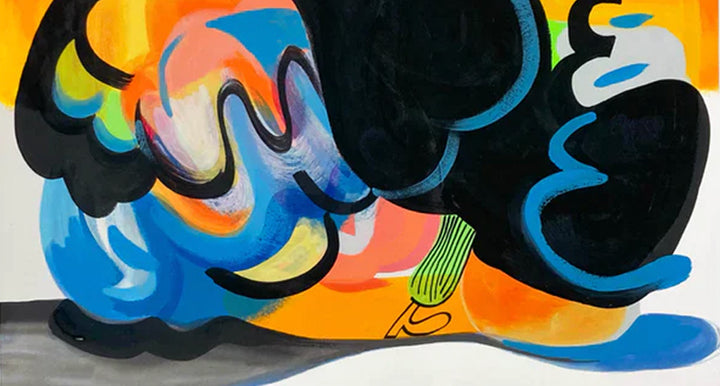 Viewing room
JANE DINMORE RECENT WORKS
Jane Dinmore
Jealous East
20 Sep 2021 — 03 Oct 2021
Jealous are excited to host our debut exhibition with artist Jane Dinmore
This solo show will showcase a colourful collection of original works on paper and canvas, as well as a new print edition created in the Jealous Print Studio.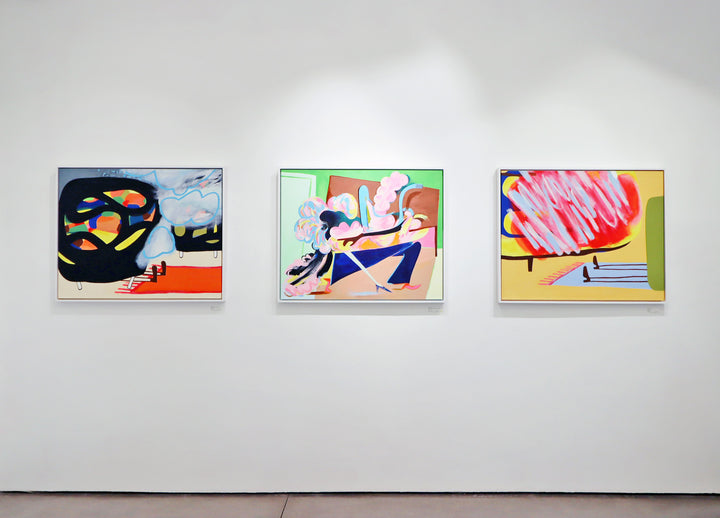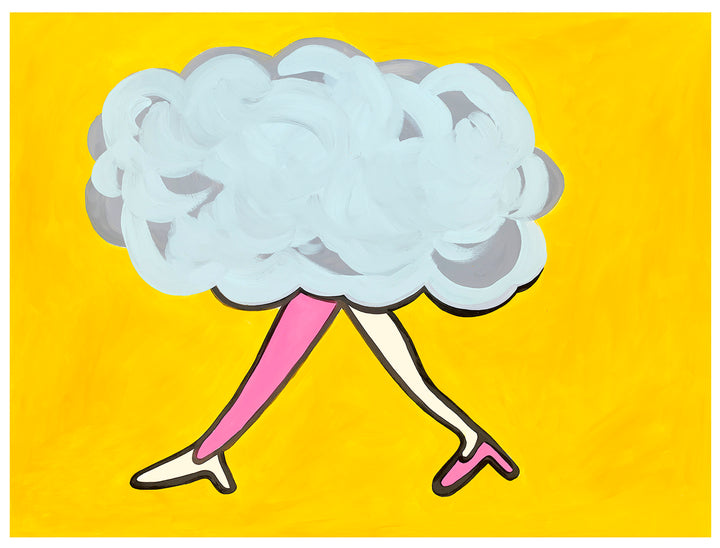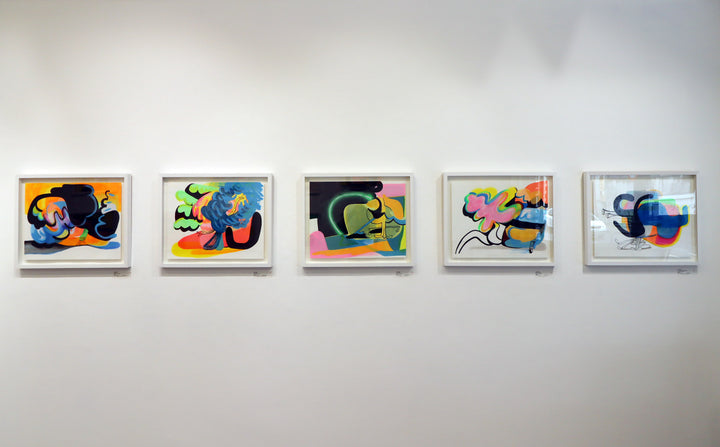 Meet the Others X Jane Dinmore - Video courtesy of The Other Art Fair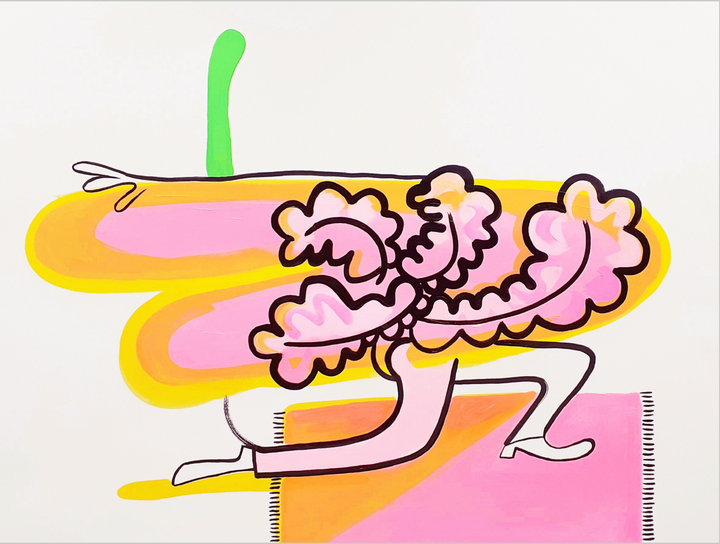 Jane Dinmore
UK Based Artist
Jane Dinmore uses the freedom of non-representational abstraction in her work. Awkward clashes of witty amorphous lines and solid anthropomorphic forms create balanced compositions with a Wabi-Sabi sensibility.
The work is an endless dialogue of vivid colour, shape, consciousness and the absurd transformed with a subliminal sense of omnipotence. Nonsense and familiarities are turned into landscapes, which have an energy and sense of optimism. Comical titles allude to mischief. Recognisable shapes like mouse holes and the characterful re-arrangement of standing stones are a favourite for Dinmore. These works are imagined places with the trace of human presence: the objects we leave behind or hide behind.
Paintings and drawings are created by layering buoyant forms, spontaneous gestures and heavy definite marks, to transform the incidental and obscure. The works visual language has cartoon notions, particularly evident in the abstract non-existent sculpture drawings. Within the compositions, the equality of shapes from the ephemeral to the ancient is gathered together with Dinmore's nostalgia for mid-century line and colour. Assembling fragments of memory, the aftermath of parties, remodelled truths, and fleeting moments become playful mythologies. The result; humorous and eloquent lawless abstraction of fragmented narrative and the metaphysical.
Jane Dinmore studied Fine Art Painting at the Hertfordshire University, graduating in 1995. She continued her studies at Goldsmiths, London, graduating in 1999. Dinmore moved her London studio to the East Sussex coast in 2006. Dinmore has recently collaborated with artist Jack Jelfs; creating spontaneous drawings to his sound pieces.