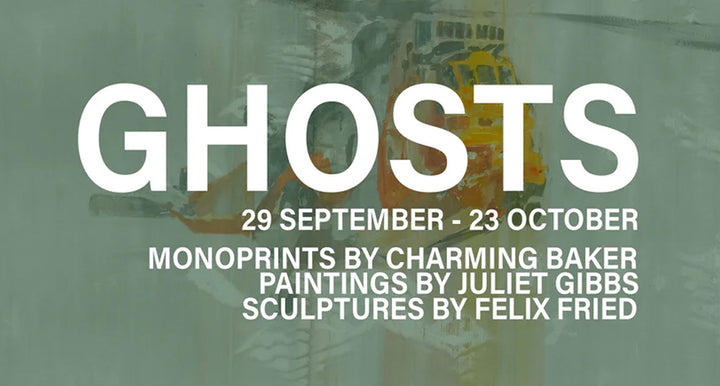 Viewing room
GHOSTS
Charming Baker, Juliet Gibbs, Felix Fried
Jealous East
29 Sep 2022 — 23 Oct 2022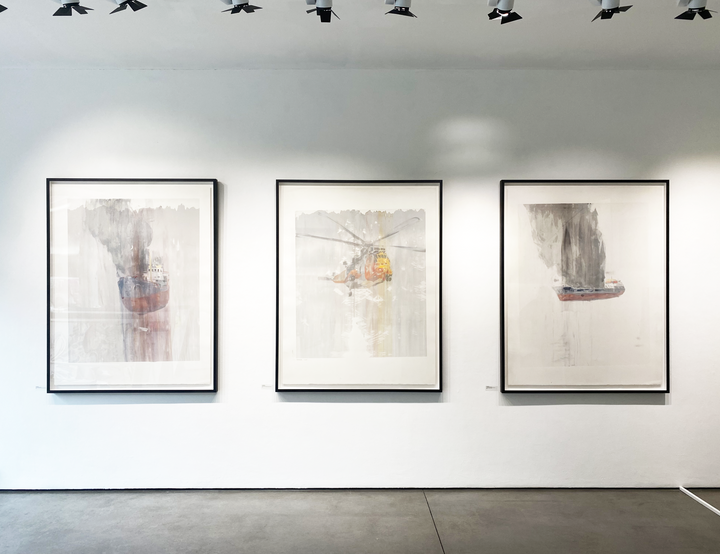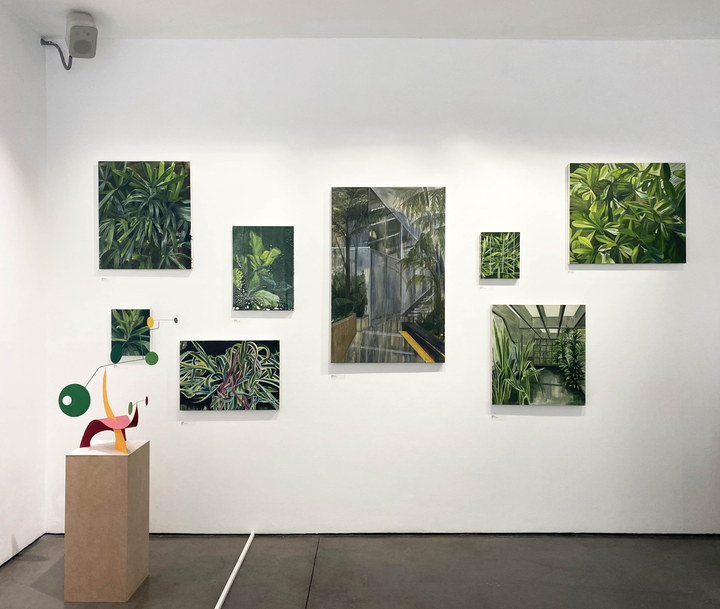 Charming Baker, Juliet Gibbs, Felix Fried
Artist
Well respected artist Charming Baker has had solo shows at the Truman Brewery in 2007 and the Redchurch Street Gallery in 2009, followed by a show in New York in 2010. In 2011, Baker's London show at the Mercer Street Studios cemented his place as one of the rising stars in the world of Contemporary Art. In 2012, a sculpture entitled 'Triumph in the face of absurdity' was displayed in the Victoria and Albert Museum, (the piece, a collaboration for the 2012 Olympics between the artist and Sir Paul Smith). His 2013 LA exhibition entitled 'Lie Down I Think I Love You' cemented his relationship with the infamous PMM Art Projects, and caused a mass of media interest across America. Baker's work explores well-trodden and intrinsically linked themes; life, love, death, terror, joy, despair… with an underlying reference to the classics and a dark humour. Although primarily a painter with an interest in narrative and an understanding of the tradition of painting, in recent years Baker has produced sculptural pieces in a wide and varied choice of materials, (from the anciently traditional to the not so).


Juliet Gibbs is an artist currently living and working in North West London. She graduated with a BA in Fine Art from Falmouth University in 2018. Gibbs' work focusses mainly on the contrast between the organic and the man-made. The work seeks to look at the direct impact humanity poses in relation to the world we live in, and how nature inevitably fights back. This age-old conflict creates an interesting 'push-and-pull' that we can all observe in the places we live, work and visit. Work based on glass-houses looks at microcosmic environments built in unlikely settings. Huge glass buildings housing exotic and rare plants not naturally found in European climates. Otherworldly plants that cling to moisture and heat, growing in curated environments: An artificial wilderness that clings to steel girders and concrete foundations instead of dense jungle.


After a couple of apprenticeships Felix Fried started Shed Six cycles 2010, exhibiting at several bespoke bicycle shows around the world before deciding to wind up the workshop and learn some new things at university. During his second year of University Fried won the opportunity to do an exchange program with Nagoya University of Art and has since excelled as a designer of more sculptural works. His work can be described as problem solving with aesthetic and artistic sympathies.