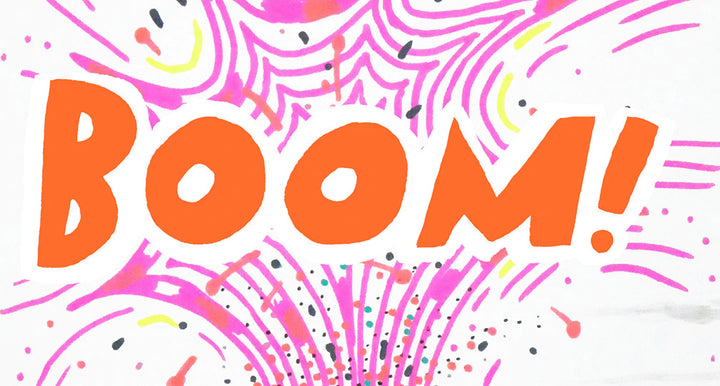 Viewing room
Boom!
Paul Davis
Jealous East
12 May 2021 — 23 May 2021
'BOOM!' is our first Jealous solo exhibition of the year, comprised of beautiful original new volcano paintings by artist, sculptor and illustrator Mr Paul Davis.
Visually, these mixed media works are as bold as they are delicate. Exploring the extent of what it means to be human, these works exclaim and shout and perhaps, even more powerfully, allow us to reflect on our joys, triumphs, failures and concerns.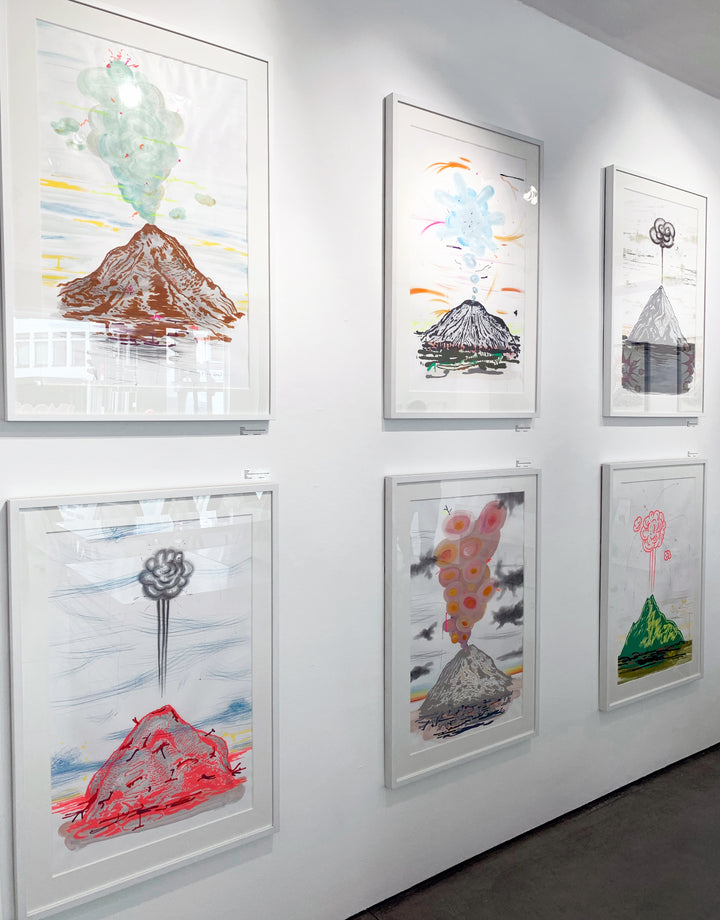 - Paul Davis,
2021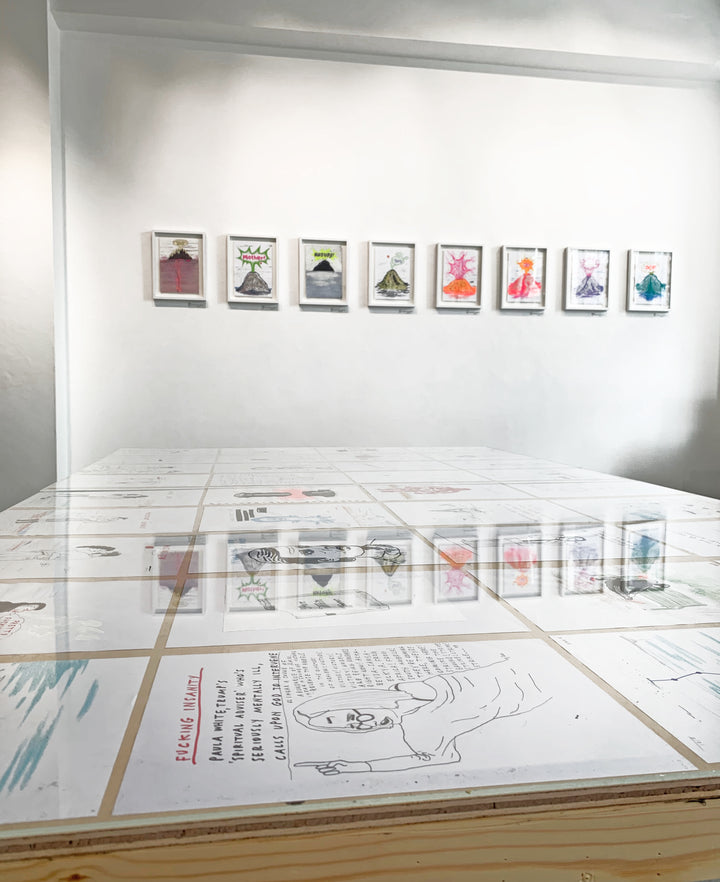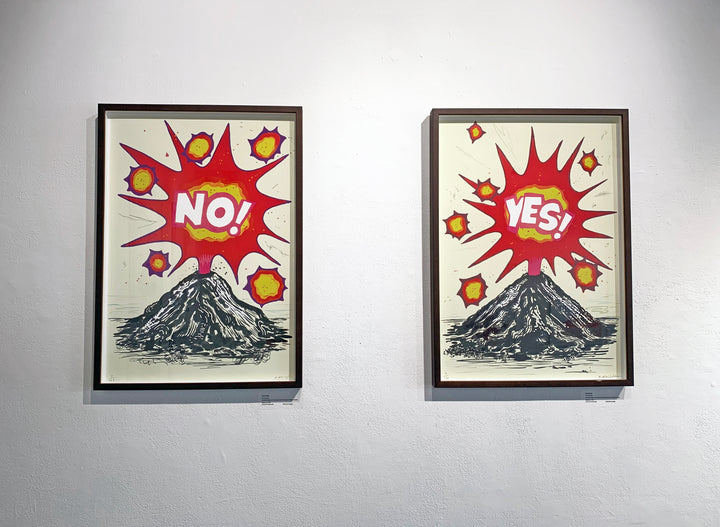 Alongside these paintings, Paul Davis has also allowed us to show a selection of drawings on paper. For Davis these drawings act as an obsessive diary of remembered and overheard moments depicted on paper, which reveal a truth that can all too easily be overlooked. Created in response to nature's most explosive power as a catalyst for life itself, Jealous are also exhibiting two volcano limited edition prints, 'Yes Volcano' and 'No Volcano'.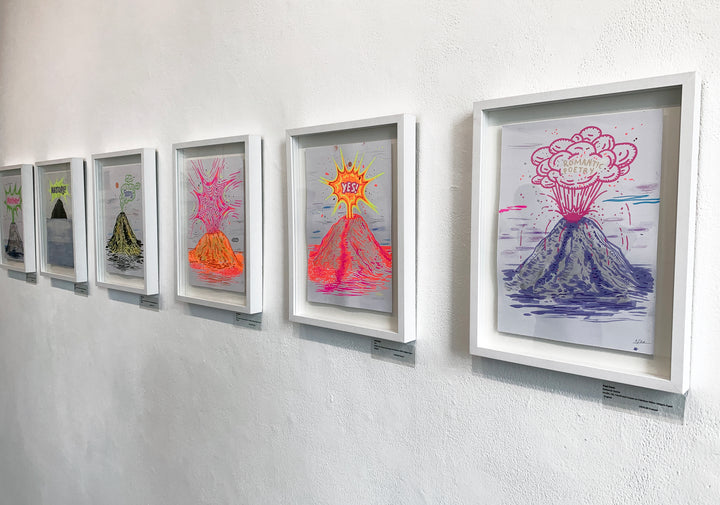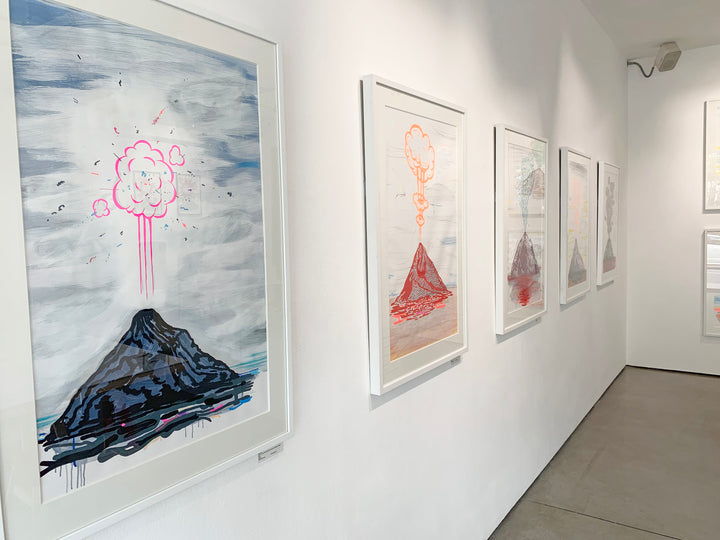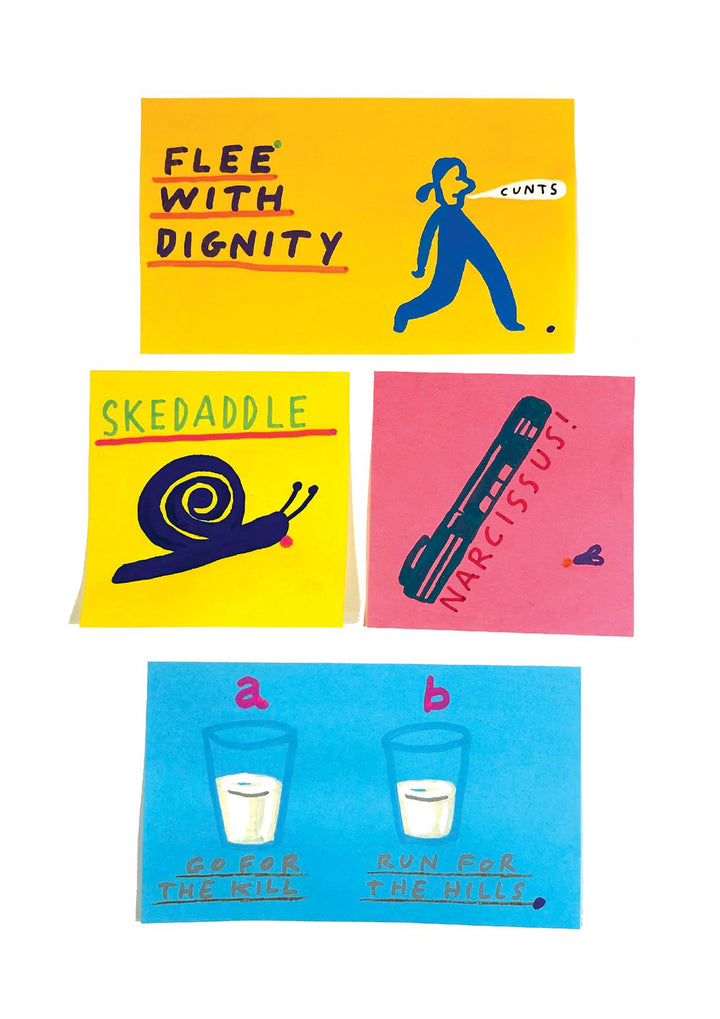 Paul Davis
UK Based Artist
Paul Davis is an acclaimed illustrator and artist. As an illustrator, Paul has produced work for a number of high profile clients for editorial, design and advertising. As an artist, he uses his unique perspective to capture his observations of daily life, often highlighting the way that people interact with one another and turning a critical eye to areas of modern life that many of us take for granted. He says "My work is a response to the last 13.7 billion years."
His work has featured in The New Yorker, Elephant Magazine, Art Review, Vogue, The Guardian, Creative Review, Time Out, Print, Art+Auction, Dazed & Confused, I.D., Arena, Blueprint, Eye Magazine amongst others.
Selected exhibitions: The Wapping Project, London; Gallery 46, London; Ginza Graphic Gallery, Tokyo; Museet Moderna, Stockholm; Soho House Group and Jealous Gallery, London.